Brenda Fixing Supper at Lucerne Campground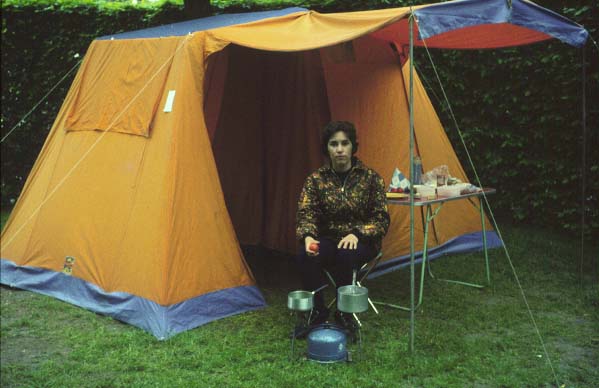 From Einsieldeln we drove through lovely country to Schwyz and Brunnen. This scene is between Einseildeln and Schwyz. It was a bit sickening to just catch glimpses of that fabulous country through the fog and low-lying clouds. Nevertheless we got some nice views of Lake Lucerne and some snow covered peaks around the lake.
We took the lake road from Brunnen to Lucerne. The view was excellent even under such conditions and must be really fabulous in good weather. We reached the Camping Lido of Lucerne and made camp.
There were at least three other American camping units and several G.B.'s . We spent a long time talking and singing (they had a guitar) with an American couple from New York. June 1, 1967