The Single and Double Slit Experiment
This approach is credited to Feynmann. It is defended in relation to a double slit experiment with quantum particles where the wave nature of the particles leads to an interference pattern like the double slit experiment with waves.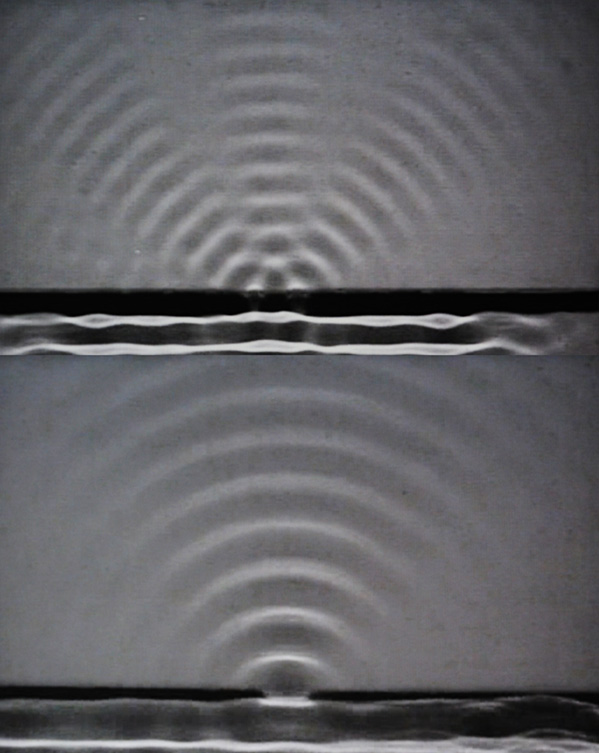 The pattern of the wave is distinctly different for the double slit because of interference and diffraction of the waves. If you have the double slit pattern and cover one of the slits, the pattern immediately reverts to that of the single slit. This would also be the case if instead of classical waves, you have quantum particles with effective slits of such dimension that diffraction is observed.
Index
Grand Design
References