Thanksgiving Day
November 23, 2000
Thanksgiving Day was a good time for family and friends. Jordan and Ashleigh visit with Grace on the floor of the kitchen. Grace is the daughter of Joe Mauldin and Michelle.
We always look forward to the Thanksgiving week when Jeff and Darla and the girls come up. We relax, watch a lot of movies, play with Ashleigh and Jordan and just generally have a good time.
Darla, Ashleigh, Brenda, Sherry with Jordan. Sherry was able to spend Thanksgiving with us this year before moving off to Alexandria, VA to her new job.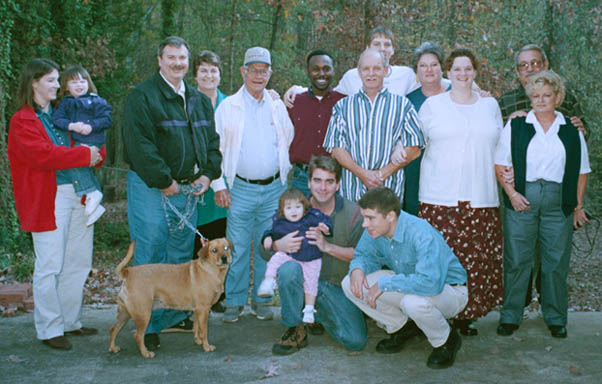 By the end of Thanksgiving day, we had gathered a large group of the family and had a great time visiting. L-R: Darla holding Ashleigh, Wesley, Sherry, Uncle Albert Ivey, Darnell, Roger with Matthew behind him, Denise,Stacy, Pat and Lynne Patterson. In front are Mark holding Jordan and Jeff.
Index
2000
Thanksgiving 2000