Football Game at Newport First Baptist Gathering
October 2, 2005
As a part of the fellowship gathering for Newport First Baptist Church, a football game broke out.
| | |
| --- | --- |
| | With a nice flat grassy area on the river bank, many of the young men couldn't resist the lure of a football game. Brent and Garrett await the start of the game. |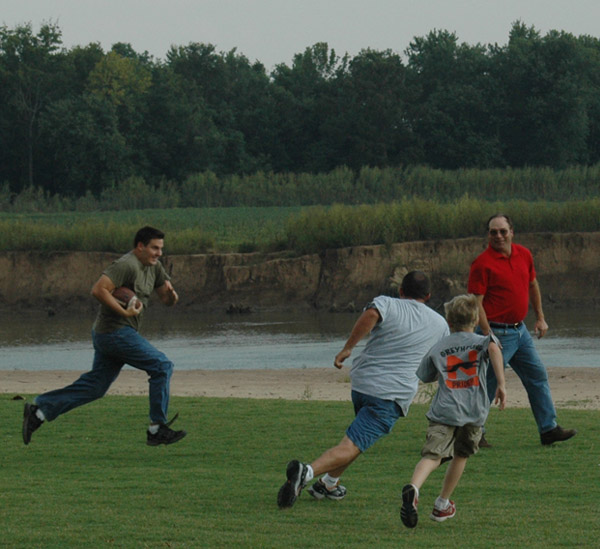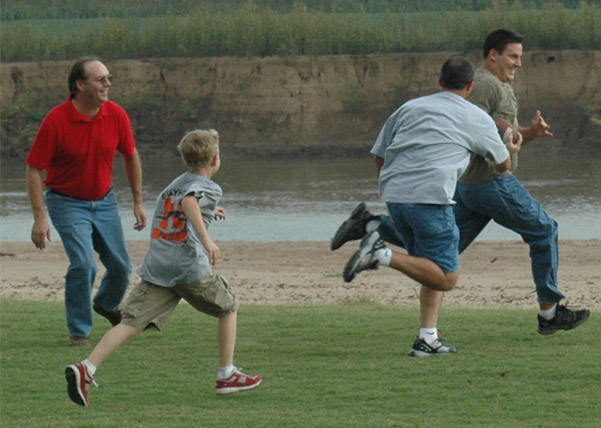 The game is off and running, with Brent in hot pursuit.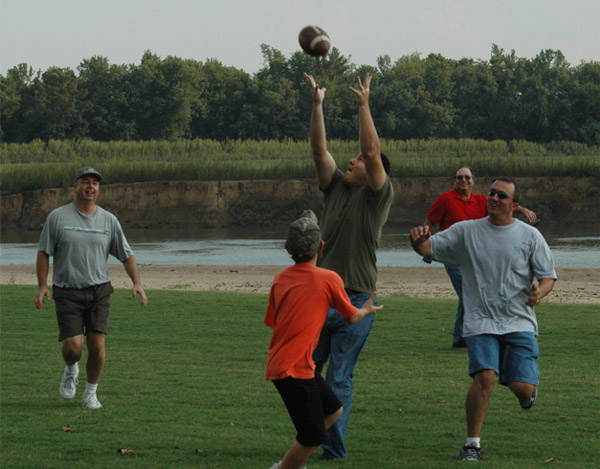 Garrett gets a chance to run the ball.
There were some fine catches but some pretty fancy pass blocking as well.
Brent makes a hard charge around end.
| | |
| --- | --- |
| With players of all sizes on the field, I don't know of any injuries. But when you catch a pass, you draw a crowd. | |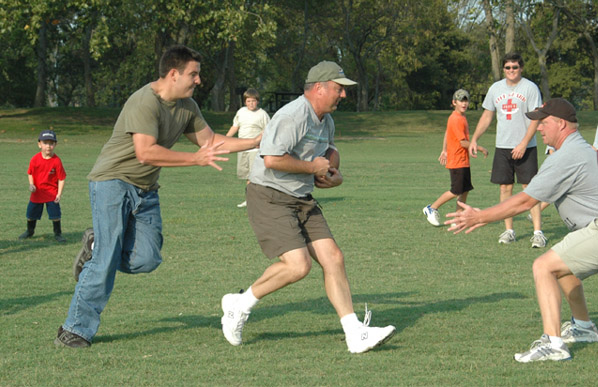 Looks like a fairly even matchup on this end run.

Oops! Not so even on this one.
Just over the outstretched arms of the defense -- and he's gone!