Mt. Edith Cavell Wildflowers
July 26, 2009
The white heather is one of the three varieties of heather found at Edith Cavell. The same varieties were observed at Peyto Lake.

The variety below also has white bells, but we heard it called yellow heather or green heather.
The pink or purple heather was the one most familiar to us. It is like what we encountered in Wales.

This year, we also encountered purple heather in California north of San Francisco.
| | |
| --- | --- |
| The two flowers above were familiar to us from our trip to the top of Whistler Mountain where we saw these several times. At right is a common yellow-flowering shrub of this area which we also saw at Moraine Lake. | |
Even some of the lichens on the otherwise bare rock were attractive, and I guess the plant at right fits into the class of "weird but notable".
The indian paintbrush on the right is an old friend, but I can't immediately remember the yellow cluster on the left.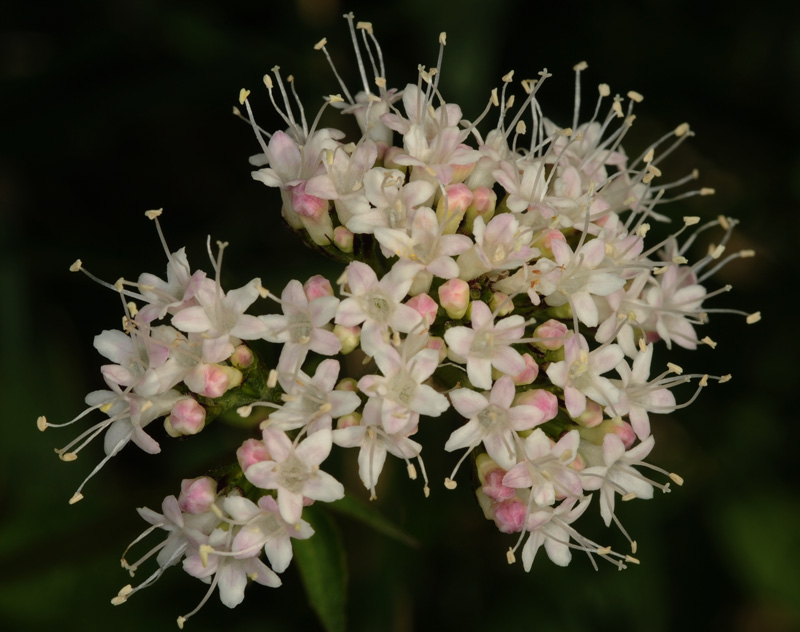 The tiny blue flowers on the left are only 6 or 7 mm across. The yellow flowers are common, but these were extraordinarily colorful.
The green puff on the left is another candidate for the weird category, while the pink cluster on the right is exquisite.
These flowers are mostly in the order I found them as I came down the trail. Except for this bottom collection, I focused in on outstanding natural examples. These last four images are wider views of settings I found alongside the trail.