Moraine Lake
July 23, 2009
The family gathered at an overlook on Moraine Lake. This is one of our favorite spots.
We left early from Canmore and got a bit of breakfast on the way to Moraine Lake. We were at the moraine end of the lake a little before 9:30.

When we reached the parking lot at Moraine Lodge, it was quite cool, and Jordan and Ashleigh were shivering even in their jackets. The mountains towering over us were certainly a dramatic welcome to the area.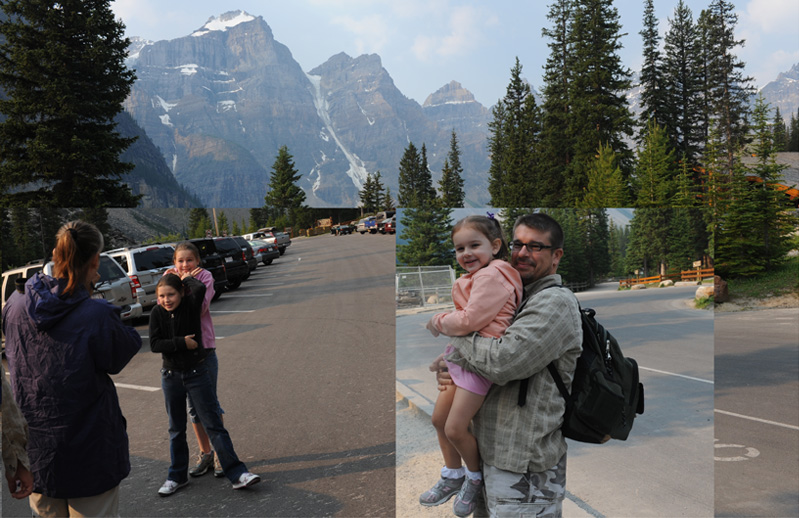 We crossed a nice stream and headed up the rocky path to the moraine end of the lake. The bright morning sun warmed us up pretty quickly.
The nice trail led upward toward the lake overlook.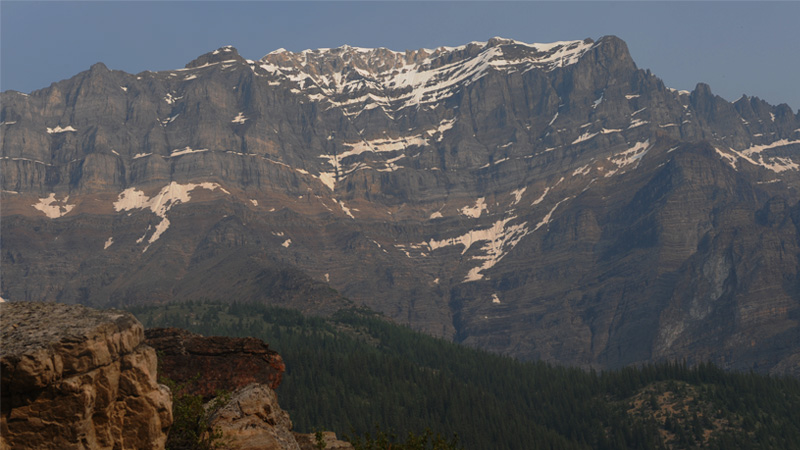 This towering mountain ridge stood over us to the north.
At the overlook of this dramatic bluegreen lake, the girls were ready to play.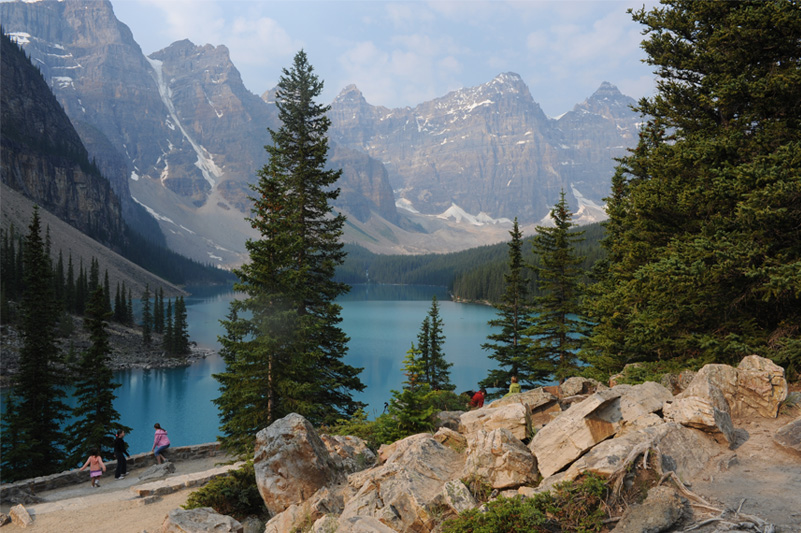 After all the driving, the girls were pleased to be able to run and play around the overlook.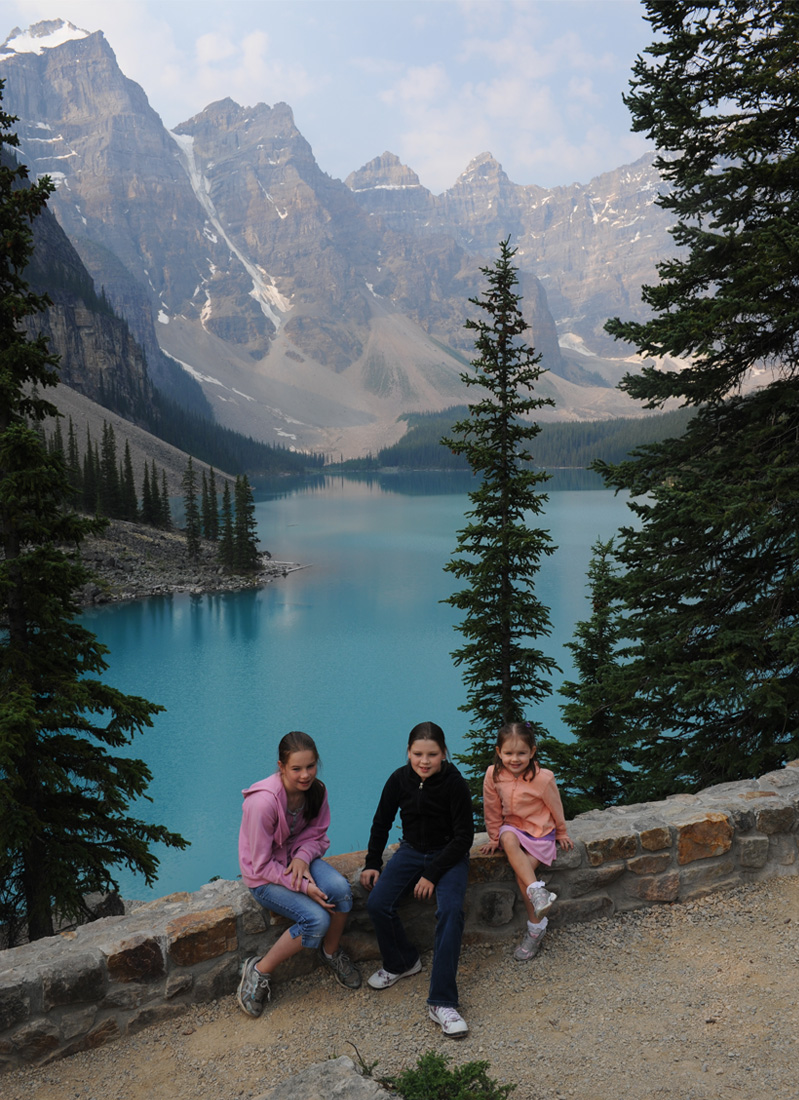 | | |
| --- | --- |
| It's hard to imagine a more beautiful place to spend the morning. | |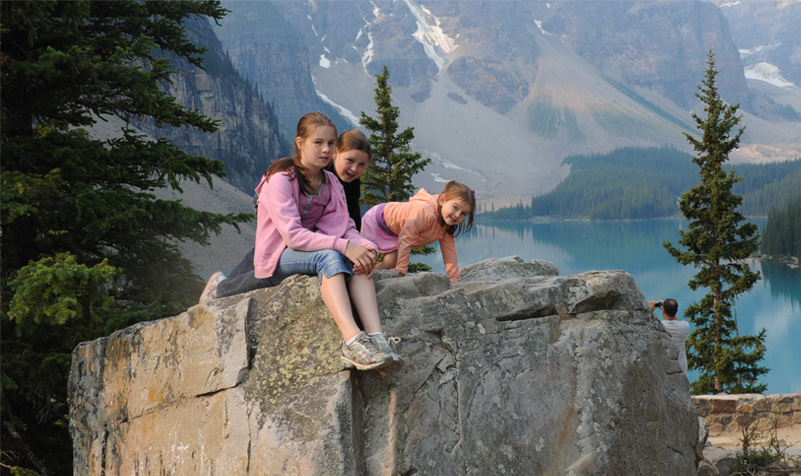 | | |
| --- | --- |
| | This was a great place to just play on the rocks, in view of the spectacular lake and the mountains. |
| | |
| --- | --- |
| | On this cool morning, this marmot was out on the highest rock to catch those rays from the direct morning sun. |
| | |
| --- | --- |
| This was such a marvelous place to explore the rocks, we just let the girls play for a while. Finally we had to head down the trail out of this remarkable viewpoint of Moraine Lake. | |
| | |
| --- | --- |
| | It was impressive that you could finde such delicate natural plants right beside the trail. The parks were very clean and were treated with respect. |
| | |
| --- | --- |
| This nice stream was our final stop on the trail back toward the Moraine Lodge. The yellow-flowered shrub alongside the stream was a variety we say in lots of damp places. | |