Afternoon and Evening at Bent Tree
November 1, 2009
Sherry prepared a nice lunch for us at her house in Woodstock and then we drove on up to Bent Tree to spend the night in preparation for a trip to Blue Ridge tomorrow.
| | |
| --- | --- |
| | We decided to drop by for a short visit with Don and Joyce McWaters and got this nice view of the fall colors on Sharptop Mountain from Grandview Road on the way to their house. This is a different perspective on Sharptop than we get from Bent Tree. |

| | |
| --- | --- |
| By the time we got to the Bent Tree approach road in the late afternoon, the mountain tops were brilliant with gold and red hues. At right is the view over the steeple of the Community Church on Bent Tree Drive. | |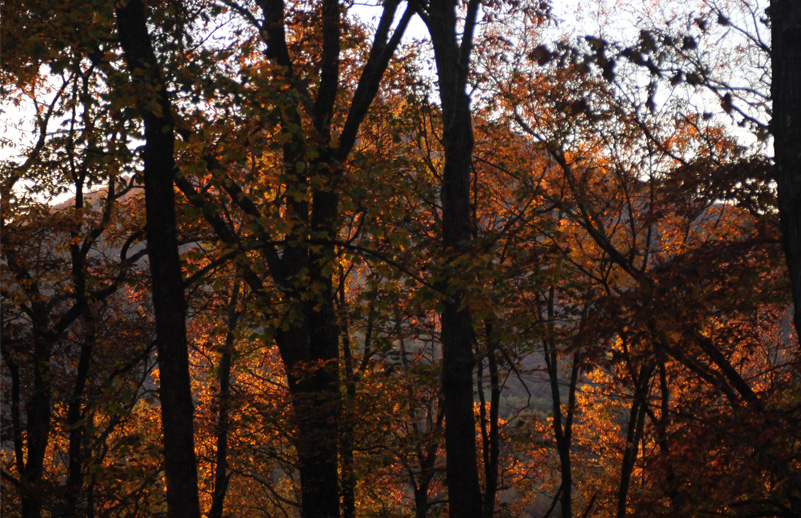 | | |
| --- | --- |
| | Upon entering Bent Tree we hurried to the dam to get the view from there before sunset. On the way we got wonderful views of backlit colored leaves. We got this nice view of Sharptop Mountain over Lake Tamarack. |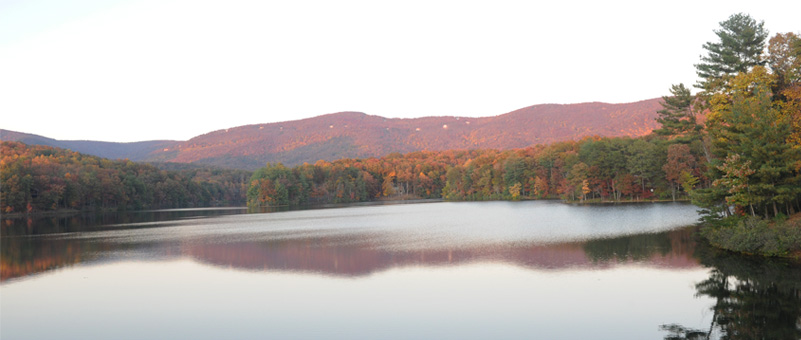 The view of the lake from the dam was very beautiful and peaceful, so we relaxed there for a while watching the changing colors as the sun got lower.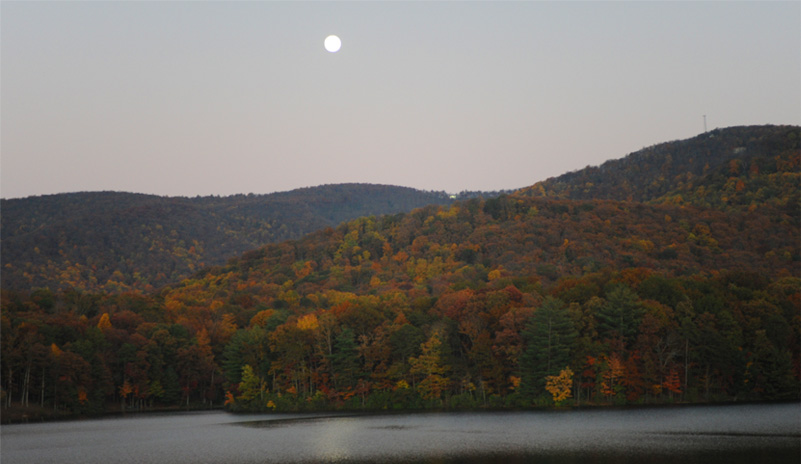 There was a spectacular full moon, so we drove on around to the lakeshore opposite the spillway to get a better view of it over the mountains. The tower on the mountain at top right is just above our house. After watching from the lake till nearly sunset, we headed on up toward the house for the night.
| | |
| --- | --- |
| From our house we watched the beautiful colors of the sunset above Sharptop. This is my favorite time of day at the house. | |
Index
2009