Thanksgiving Visit, Jeff and Family
Sunday, November 18
| | |
| --- | --- |
| | After church was a good time for family photos, but we had to catch them quickly. Elyse, Jordan and Ashleigh by the little Japanese maple in the front yard. |
| | |
| --- | --- |
| Grandma and Granddad join them. | |
| | |
| --- | --- |
| | Dad and Mom now join the girls. |
Monday, November 20
Elyse has fun sliding down the steep dirt bank by the parking pad at the Bent Tree house. It was a day of adventure for the girls as Grandma Brenda took them to Bent Tree, but lots of hard work for the adults.

Jeff, Darla and Rod headed out early to Mark's shop to borrow his truck and trailer and went to Newnan to Andy's to pick up furniture he was donating to the Bent Tree house. We arrived at Bent Tree about 3pm and unloaded it. By the time we returned Mark's truck to him about 8pm we had put in a long day. Brenda and Darla took the girls by Aunt Sherry's to visit and see her two new cats.
Tuesday, November 21
| | |
| --- | --- |
| | After the pilgrimage to the Build-a-Bear store and lunch, Jordan and Elyse wanted another trip to Sweetwater Park. They always like climbing on this rock formation near the entrance. |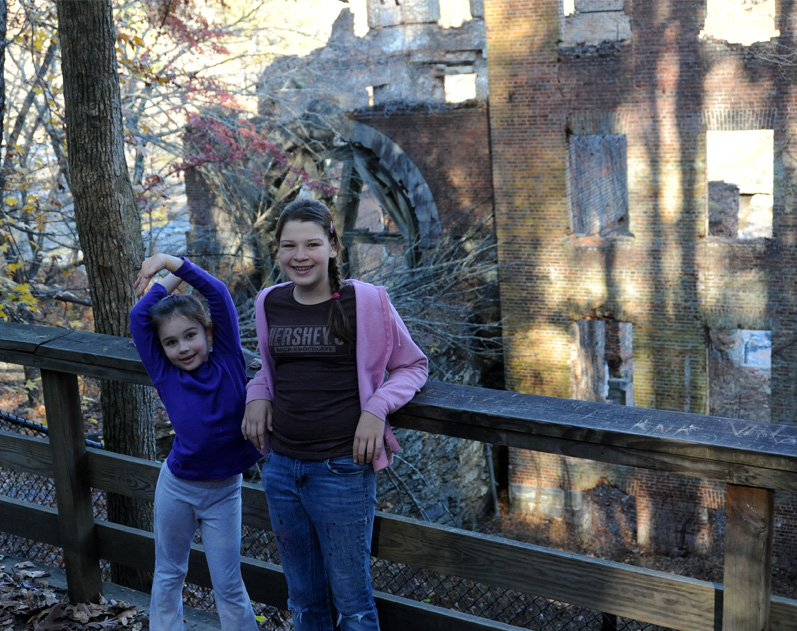 We stuck to the trail until we reached the ruins of Manchester Mill, the "Factory".
Below the Factory, there were enough rocks in Sweetwater Creek for them to "rock hop" down the stream, although at times they had to cross some challenging gaps.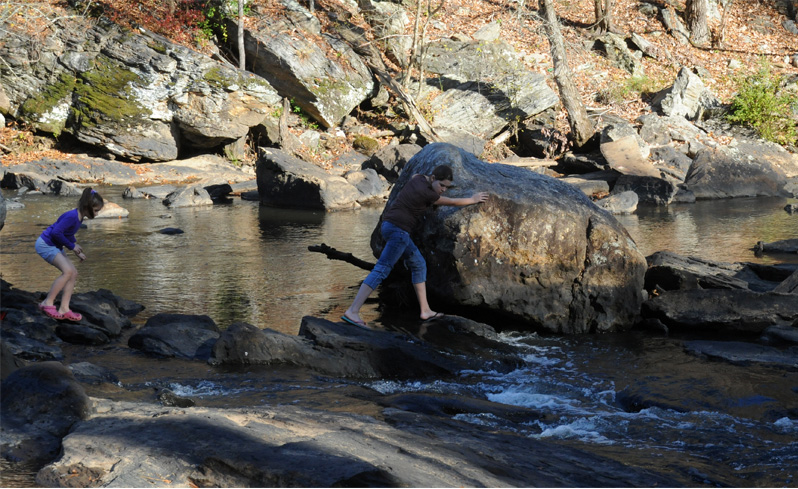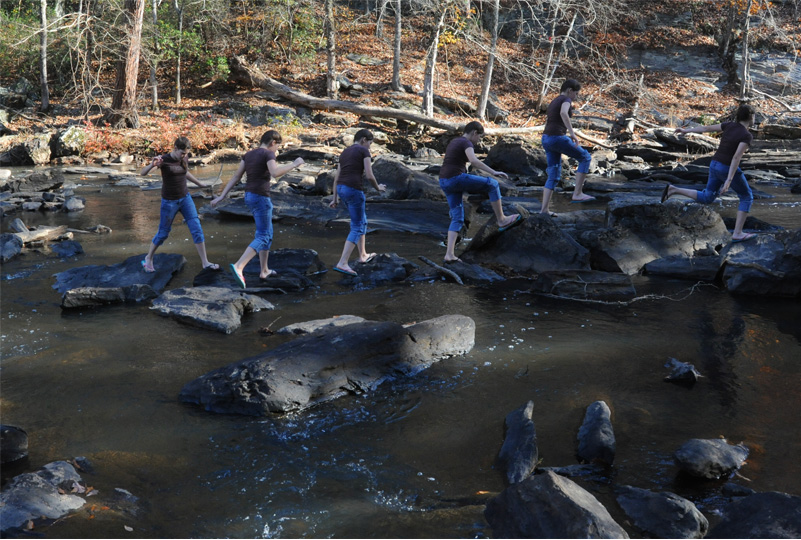 Elyse was very agile and handled the rocks well, but Jordan was standing by if she needed help.

When it was just rock climbing as shown below, Elyse certainly didn't need any help.
| | |
| --- | --- |
| | Sometimes they just had to make the leap to get across water channels. |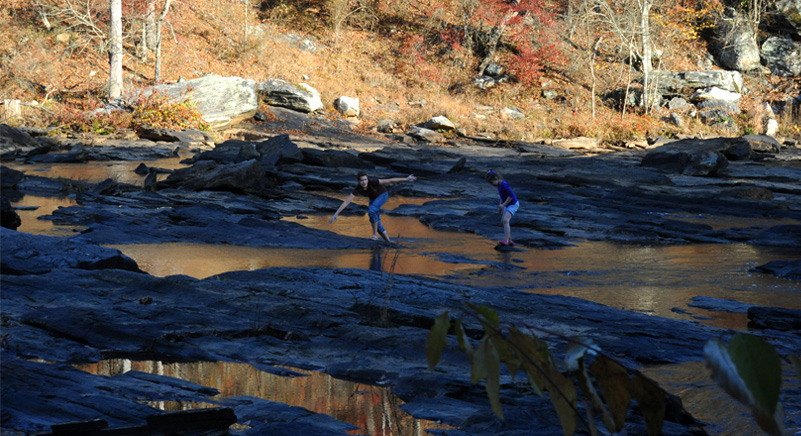 | | |
| --- | --- |
| | Probably over two miles of hopping rocks down and back along Sweetwater Creek, but a short wade is necessary to get back ashore at the Factory. We covered about 3 miles, I think. |
Index
2012