Awana boys to Bent Tree
March 6, 2010
Up on the snowy mountain above the Bent Tree house, a fierce snowball fight is raging. Chuck makes a pre-emptive strike on Logan since Logan is loaded for bear.
But it doesn't stop Logan from retaliating!
We took the boys to breakfast at McDonalds since the church kitchen was reserved. We had planned to go to Sweetwater, but Brenda and Sherry had been by the Bent Tree house and told us that the whole mountainside was covered with snow, so we changed plans to go see it. Johnny Huffman with Brian Tucker, Austin Hughes and Logan Todd. Chuck and Connor Smith joined us later, and Stan Johnson a nd Logan's father Mark Todd made up our expedition.

As Brenda had told us, there was no snow until we turned onto Chestnut Cove Trail to go up the mountain, but then the whole mountainside was covered.
| | |
| --- | --- |
| When we got to our house, it was clear that we couldn't get anything up the driveway. I did well to get the van up the driveway enough to be out of the road, and Johnny's pickup started spinning as he tried to get it onto the roadside. | |
The snow essentially started at our elevation on Chestnut Cove Trail and got deeper as you went up the mountainside.

It was beautiful clear day for exploring in the snow.
| | |
| --- | --- |
| | By the time I got the water and heat turned on at the house, the four boys and Chuck were headed up the mountain behind the house. |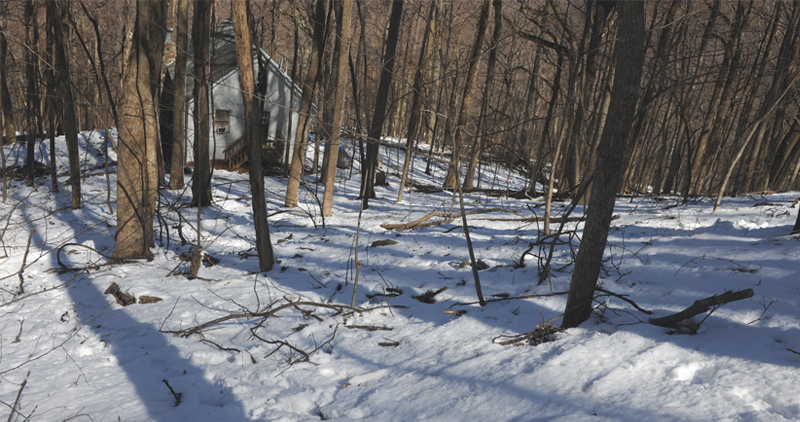 Above is, for us, a rare view of the back of the house from the snowy mountainside.

The snow pattern on the trees was very interesting. Each tree was plastered from the east side and there was a narrow snow strip up each tree. That must have required a strong wind from the east while it was snowing - it would have been interesting to be up there while it was happening. The wind must have been roaring across the mountainside.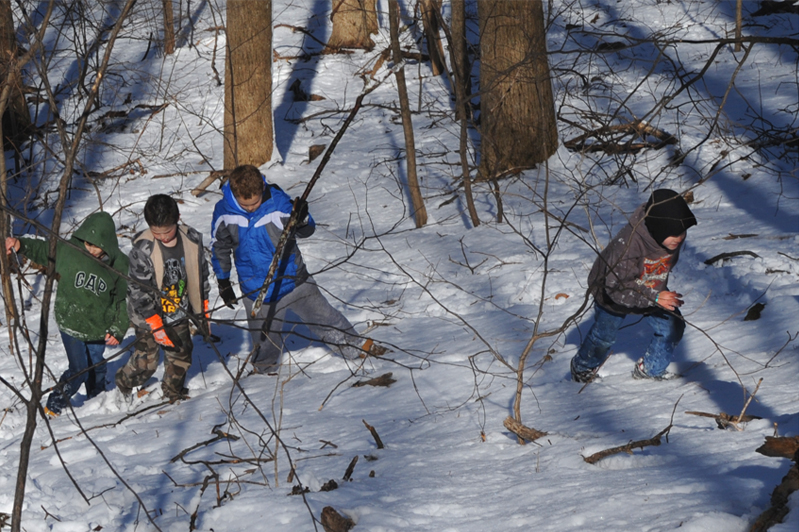 | | |
| --- | --- |
| | As the boys climbed higher on the steep mountainside behind the house, the snow became deeper and more crisply frozen. |
| | |
| --- | --- |
| | Connor and Logan head up some of the steep part. At times we were basically crawling up, holding onto limbs and rocks to keep from sliding back down. |
There were interesting places where the snow was deep and covered with a frozen crust. We could crunch through the crust and almost make a snow stair to climb up some of the steep parts.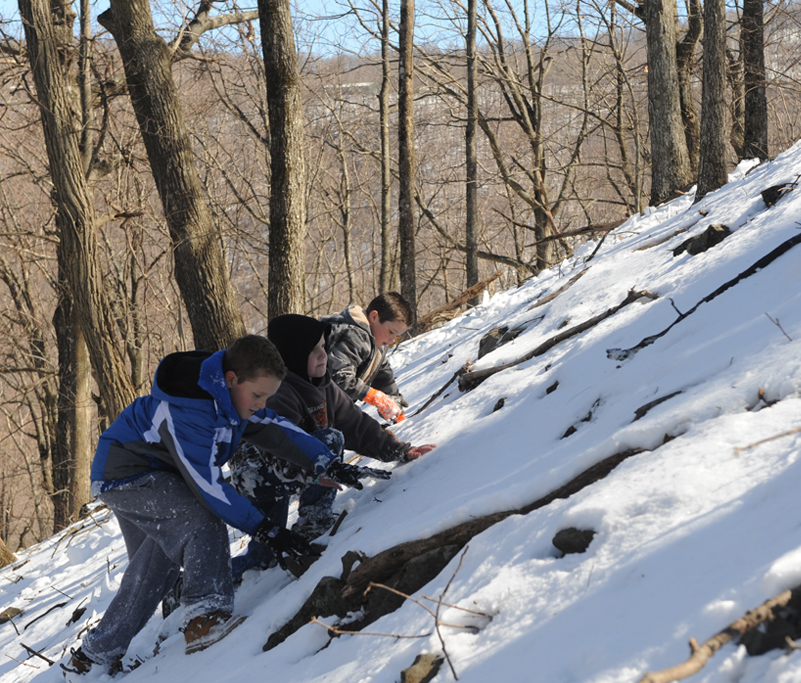 | | |
| --- | --- |
| | When we got up the steepest part, things leveled out enough for the snowball fight shown at the top. Here Logan, Connor and Chuck are on the snow slope with a view of the valley below. |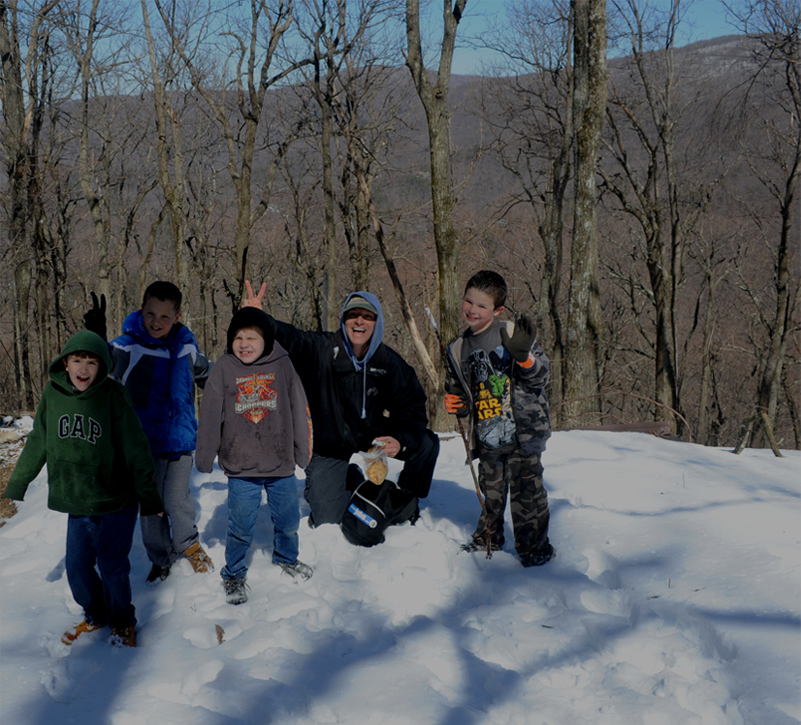 | | |
| --- | --- |
| On the service road above the pumphouse were some deep snowdrifts and the boys enjoyed tromping up that trail. Connor found a drift that was knee-deep to him. | |
| | |
| --- | --- |
| The snow on the service road was the deepest that any of them had ever seen. | |
| | |
| --- | --- |
| | Our tracks back to the house at left. A nice set of deer tracks below. |
Index
2010