Preschool and Children's Easter Celebration

March 26, 2016
Our Saturday celebration for the children of the community was very well received with about 120 persons in attendance. Many of our Awana families came and it was a good time to get to know the families of the Awana children better.
We had a lunch of chicken nuggets and snack foods with some of the children's leaders serving. Lori Pulliam, Becky Ridgway, Sarah Jordan, Jennifer Ridgway, Heather Daniell, and Ann Jordan serve.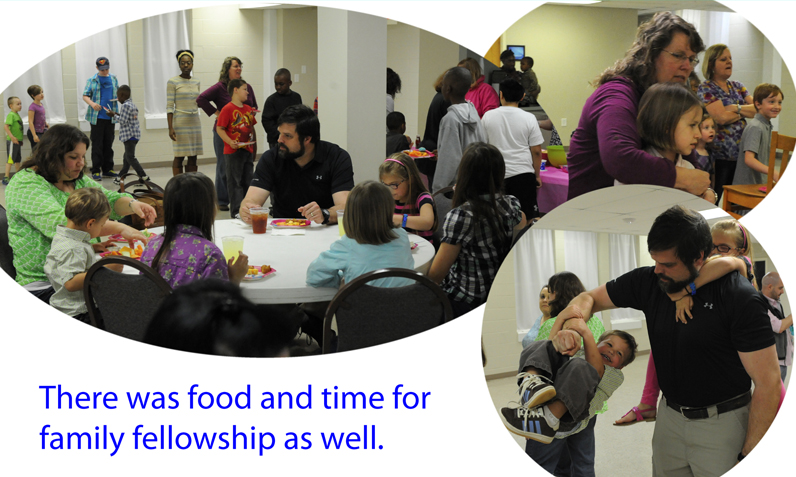 Lindsey and Zach Shumoski settle down with their children for lunch. At right, Zach has some play time with the two youngest, and Amy Elliott at upper right with Evelyn.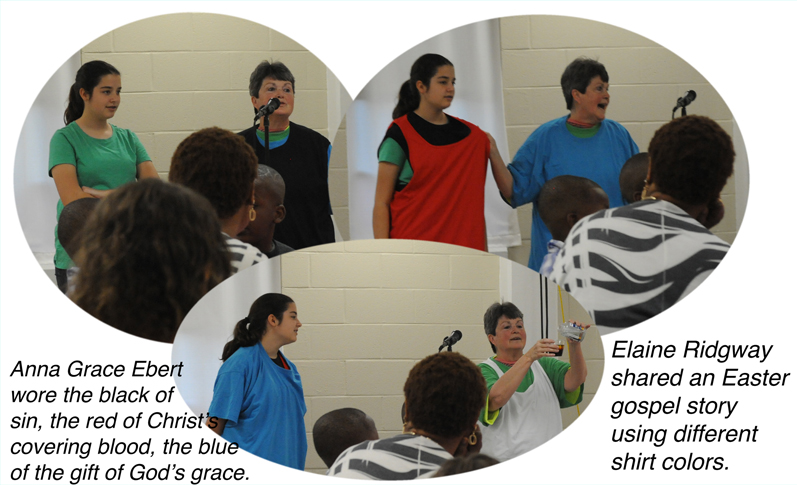 After the Easter story, all the children got eggs based on the spinning of an arrow to numbered positions.
Lee and Leigh Miller were kept busy operating the spinner game and handing out eggs to the children.
Brenda talks with Signe Shumoski about the eggs and prizes she has gotten. Signe is in our 2nd Grade Awana group on Wednesday nights.




Below Brenda watches as the girls examine the little prizes or candy they got in their plastic eggs. Evelyn Elliott and Shumoski.