Continuing May Family Activities
May 18-25, 2016
May 18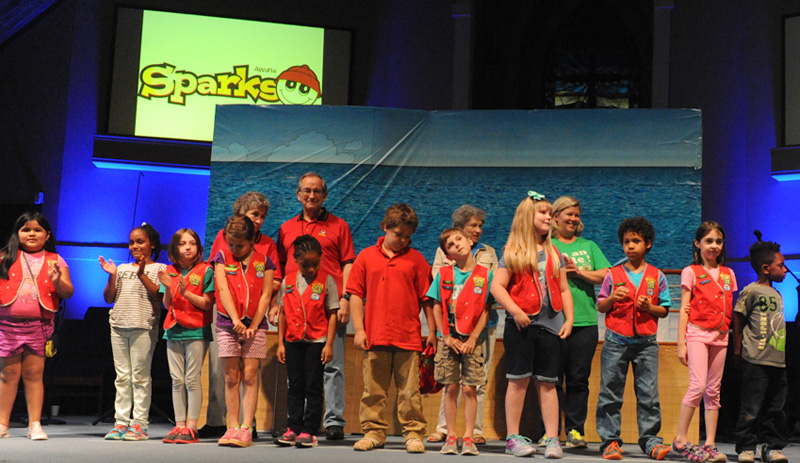 Our Awana awards program was held on Wednesday, May 18. Rod and Brenda with Barbara Porter and Regina Rowland are the leaders for the Second Grade Awana group shown here.
| | |
| --- | --- |
| We were pleased to hear of Garrett's progress in his military training. Brent, Mandy and Eli flew up to visit with him on the occasion of his graduation from Basic Training, US Army, on May 26. His training was at Ft. Jackson in South Carolina. On May 27 they went to the beach. From here he went to Virginia for further training: Charlie Company 1-222, Aviation Regiment. | |
May 22
| | |
| --- | --- |
| | Ashleigh finally gets to have a graduation party! |
There had been so many family activities that they hadn't been able to schedule a graduation party for Ashleigh. Finally, on May 22 they had a party and a cake at Jeff & Leslie Moyle's.

Grammy Judy Moyle had made Ashleigh a pillow with the emblem of Tulane University where she will attend in the fall.
May 25
Jordan Receives Honesty and Integrity Award

Each year the Ocean Orleans Lodge #144 in Pearl River presents an Honesty and Integrity Award to a student at Pearl River High School. My understanding is that the Lodge asks the teachers at the school to nominate students who exemplify those character traits. Jordan had been presented with a certificate notifying her of the award at the awards program at the school in April.

Jeff and Darla accompanied Jordan to the Lodge for the presentation of the award.
Index
2016