Color-Coded Nurses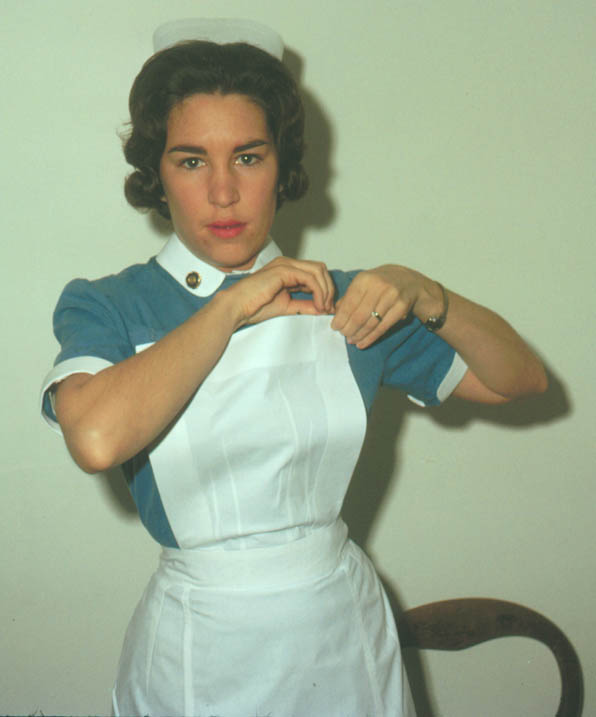 | | |
| --- | --- |
| | Brenda gets ready to go to work as a staff nurse at the Caernarvonshire and Anglesey General Hospital in Bangor. Her uniform color denotes that she is a Registered Nurse. We had taken her certificate and diploma from nursing school with us in order to get her registered - she is now registered in England and Wales as well as the U.S. One surprise we had in that process was that they required her to produce her marriage license as well to be registered as a nurse. You didn't have to be married to be registered, but if you were married, you had to produce the certificate in order to be registered as a nurse!! We wondered what kind of strange bureaucratic background that requirement had - after all, they have had many more centuries to build a bureaucracy. Anyway, Brenda's work as a nurse was overall a pleasant and educational experience. |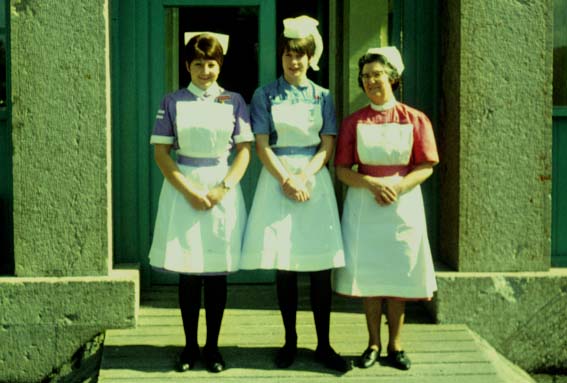 Student Nurse Smith, Cadey Povey and Auxiliary Nurse Parry. Taken by the Caernarvonshire and Anglesey General Hospital in Bangor. The colors of the uniforms denote the rank and position of the wearers. July 20, 1967
Brenda worked as a staff nurse at the Caernarvon and Anglesey General Hospital which was located in Bangor within walking distance of where Rod worked at the Chemistry Department of UCNW. The hospital sign is in the Welsh language and the words for Anglesey and Caernarvon are "Mon" and "Arfon".
Brenda with some colleagues at the hospital. Two doctors are shown below with staff nurses and an aid. Most of the doctors we met were Indian or Pakistani, the British doctors having fled to the U.S. for higher incomes. The navy uniform denotes a head nurse who is referred to as "sister". In the photo above is sister Mary Griffiths, a short and friendly Welsh lady. We joked about the "color-coded" nurses - the color of your uniform and the insignia on it denoted your rank.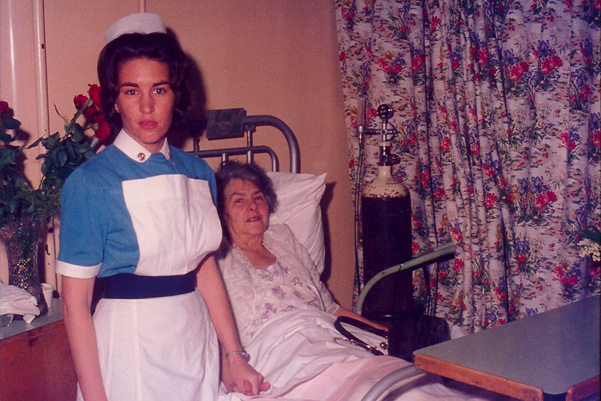 Brenda's blue uniform and black belt show her rank as a Registered Nurse. Our process of getting her registered in England and Wales is described above.
Most of the conversation in the the hospital was in Welsh. The girls in the mauve uniforms are student nurses, and the pink uniform is that of an auxilliary nurse. Most of the patients were housed in wards.