Walks Around Beaumaris
We did a lot of walking around Beaumaris, especially during our first three months. We enjoyed the pastoral setting, the animals, the wildflowers, and the view of the Menai Strait from up on the hills. This photo gives a good idea of the nature of the walking paths. There were well established footpaths all over the area, fenced off from the pastures in places and leading through the fields in others.
We encountered this contented looking sheep on one of our walks. We walked right up to her, and she seemed not at all concerned about our presence.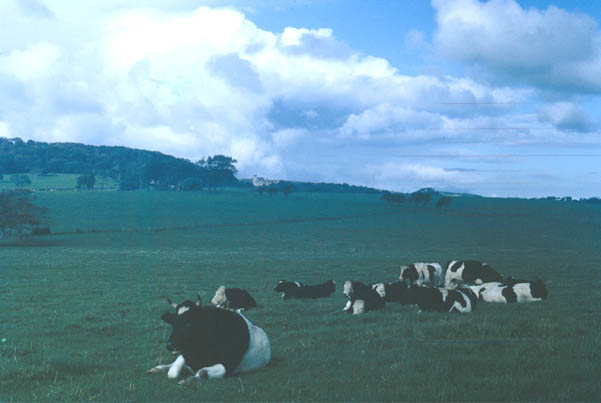 These Holstein cows were in the pasture just north of the Beaumaris Castle. We often walked past the castle. This was about the first of October, 1966.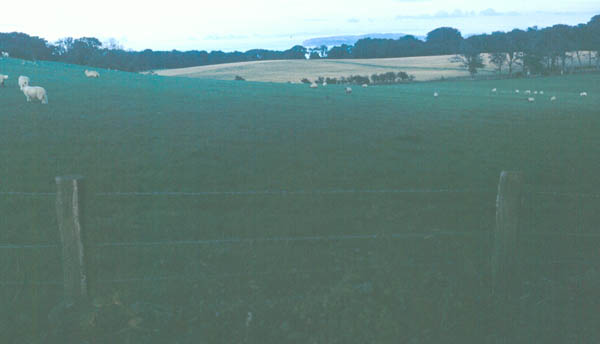 As we walked through the pastures, we got views of the sheep and a long view across the Menai Strait to Caernarvonshire.