South Cobb High School Class of 1959
May 22, 1999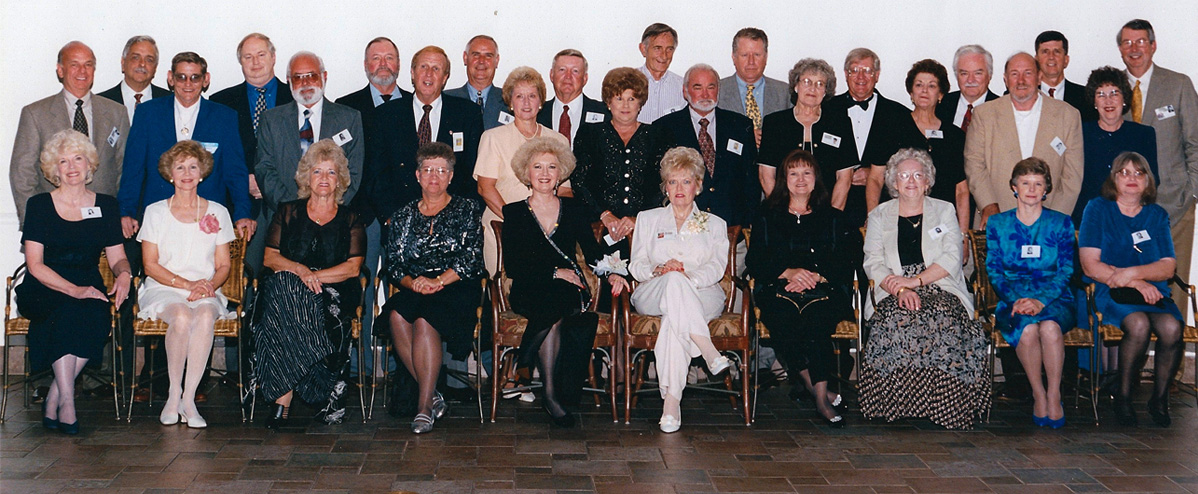 This was on the occasion of the multi-year reunion for South Cobb High School. There was a nice celebration banquet for the Class of 1959 for their 40th year reunion at the Galleria that night.
1st row, L-R: Dianne Beavers Stephens, Judith Keith Poston, Virginia Beavers, Sandra Gann, Ann Pittman Frederick, Kathy Johnsa Alley, Marie Ergle Lewis, Sonja Moon Peacock, Brenda Coalson Beasley, Myrtice Anderson Henderson.
2nd row, L-R: Charles Ruff, Billy Davis, Terry Traylor, Barry Cown, Wayne Ivey, Tommy Allums, ?, Philip Abernathy, Faye Rice, Don Cardell, Nancy McDaniel, Harold Joiner, Richard Tidwell, Hank Seedorf, Betty Gray, Aubrey Thomason, Pam Whittier, Robert Meredith III, Robert Smith, Kerry Johnson, Brenda Duncan Nave, Jack Miller.
Index
1999