Surgery Party
December 22, 1960
| | |
| --- | --- |
| | Edith Durden, Brenda Duncan and Carol Darnell at surgery party. They are all student nurses at Georgia Baptist Hospital School of Nursing. We are trying to identify all the participants. At far left in the group picture above is Judy Robinson. Right front Gail Crozier. Center front Kay Richards. |
Gathered on the roof of the hospital.
Simulated surgery was a fun part of the surgery party. Edith Durden and Brenda Duncan are in center behind. Edith Robinson is the victim .. er, patient.
The "Three D's"

This was Edith's label for this shot of the three roommates in nursing school. Edith Durden, Carol Darnell and Brenda Duncan.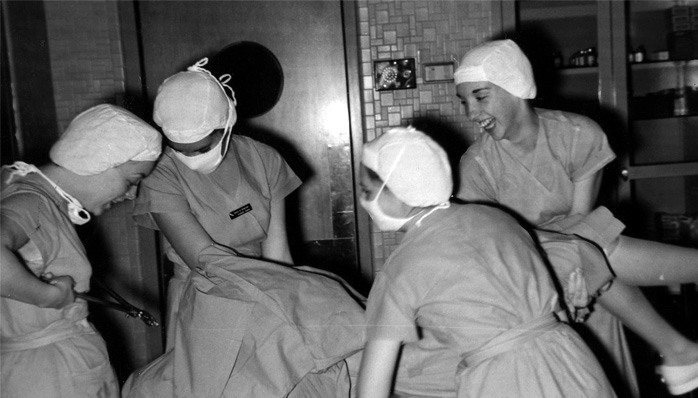 Index
1960