Dinner at Sam Shelton's
Clockwise around the table: Sam Shelton, Boyd "Tex" Moore, John and Nancy Baxley, Gary Bonds, Ronnie Jones, Laddie Rollins.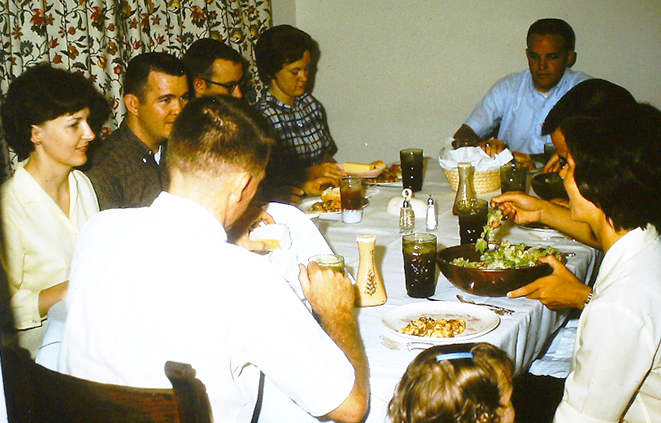 This photo adds Ruth Palmer Moore at Sam's left. I can't identify the person to Laddie's left.
I have no record of the date or the occasion, just that it was in 1965. But it looks like we are having a good time.