Christmastime 1974
We gathered at Mama's for the Christmas Eve celebration. She had made up a big stuffed Santa, which Mark and Stacey pounced upon immediately.
| | |
| --- | --- |
| | Time for Christmas carols with Denise at the keyboard and Sherry leading out in singing. Stacey with Pooh is joining in the family tradition. |
| | |
| --- | --- |
| Jeff, Stacey and Mark are all cranked up about the Santa and the tree and all the presents. | |
The adults were more inclined toward the wonderful table of food the ladies had prepared. The roll call is Roger, Wayne, Denise, Sherry, Bonnie, Wesley and Andy.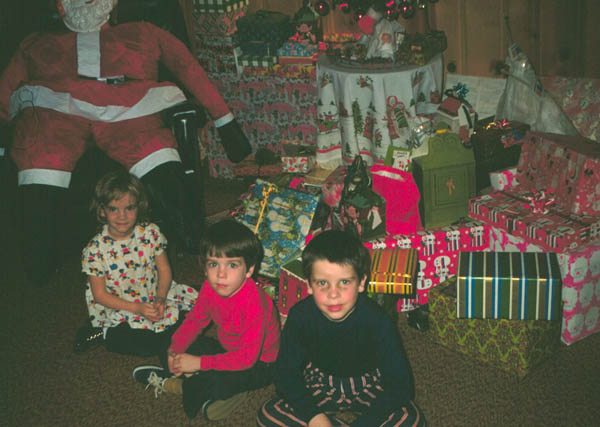 Stacey, Mark and Jeff were almost too excited to eat, so they stayed close to the Christmas Tree. Jeff had "raccoon eyes" from having slipped and hit his head on the step of the school bus.
Bonnie and Andy claimed the piano stool as we gathered for gift exchanges.
Denise helps Stacey with a gift - Wayne in the background.
| | |
| --- | --- |
| | Stacey helps bring gifts to Denise and Roger. Wayne, Bonnie and Andy and the whole family get into the celebration. |
| | |
| --- | --- |
| | Wayne gets a new suitcase. Denise, Roger and Stacey surrounded by gifts and wrapping paper. |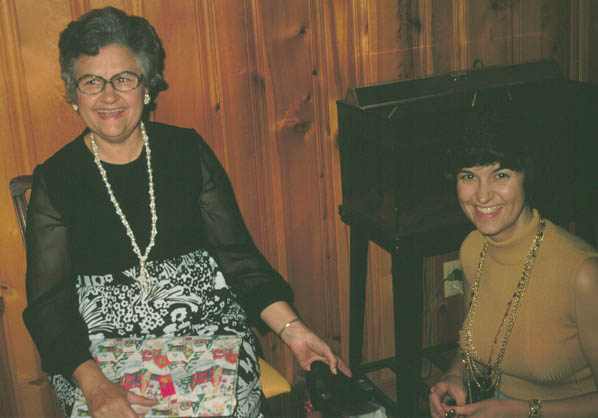 Mama and Sherry enjoying the celebration.
| | |
| --- | --- |
| | Andy and Bonnie showing off one of Bonnie's gifts. |