Bent Tree fishing
September 23, 1978
Len and Jeff fishing from the bank at Bent Tree.
Mark brings in a bream.
Bonnie and Andy even got Mama in the boat for this fishing trip. The fishing was good.
Mark and Jeff assist Andy with the fish cleaning process.
While the fish is cooking, Andy gets out his guitar.
Jeff takes care of Bernie. Since the whole family came, he got to come along too.
Finally we all sit down to fish and hush puppies. Brenda, Jeff, Sherry, Len, Bonnie, Andy, Mark.
Another view and then I gave up the camera to join at the table.
Len, Sherry, Andy and Bonnie playing cards after supper.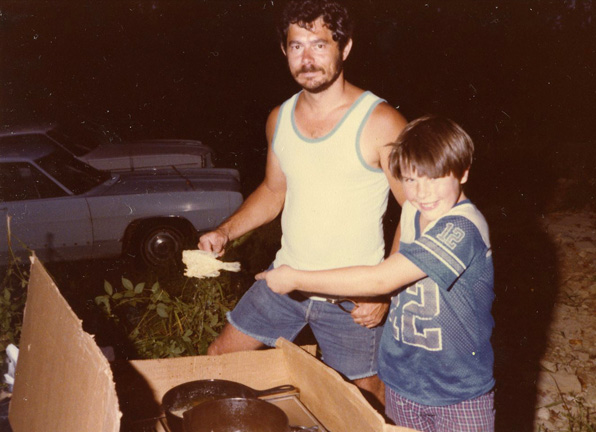 On September 24 we had another go at it. Andy cooking fish out by the parking pad with Jeff as observer.
Bonnie displays another fine fish and hush puppies dinner.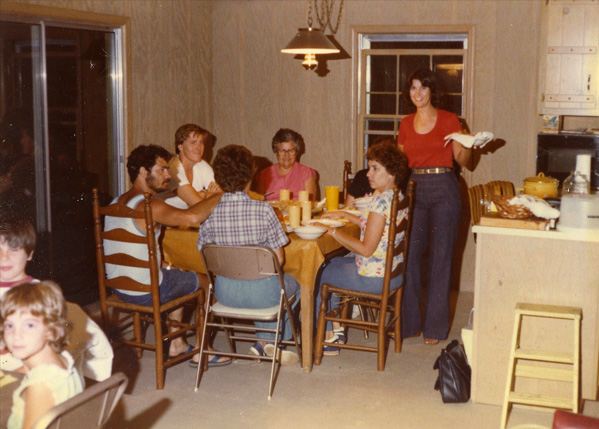 Andy, Len, Marjorie, Sherry and Brenda at the table. Mama had joined us for the occasion.
Stacy, Mark and Jeff at the card table.