Jekyll Island
September 8-10, 1978
Going with the Georgia State University BSU on their pre-school retreat to Jekyll Island, Georgia gave the boys a chance to visit the beach.
Mark and Jeff are always happy to play in the surf.
Watching the shore birds is always relaxing to me.
This crab has done a neat job of cleaning around its hole. But what is that arm sticking out of the hole?
They got a lot of mileage out of this float.
From horseshoe crabs to sandpipers, the seashore has a sense of agelessness to it.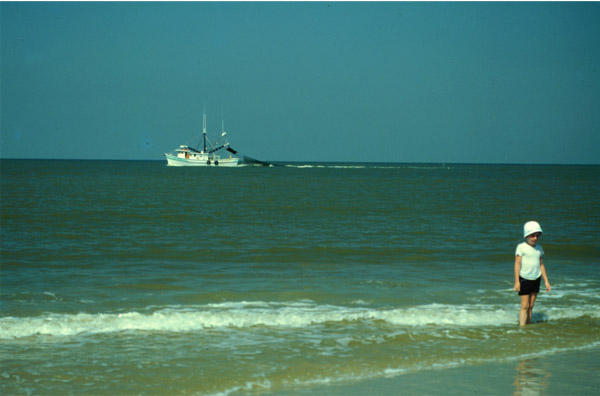 The picturesque shrimp boats offshore remind us that we ought to make a trip to our favorite shrimp place in Darien.