Mt. Redoubt Construction
August 15, 1991
Lunchtime of Thursday found us cheerful even in the pouring rain. Harry Espy, Warren Woolf, Gene and Jo Allison, Sue Woolf, Jeff peeking over the head of Mitch Crowley. We had time to study the plans and had decided to lay out and construct the short walls inside the church auditorium and then carry them outside when the rain stopped.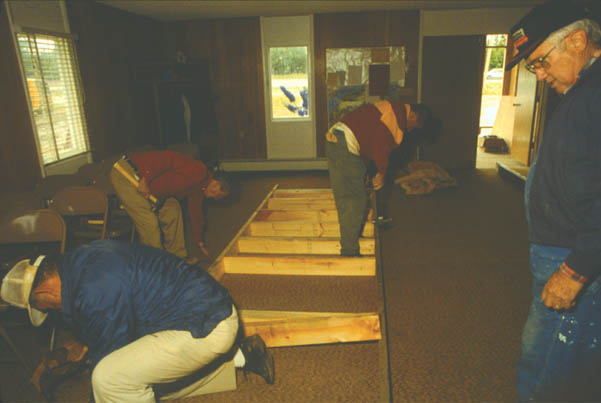 Harry, Mitch, Jeff and Warren are working on fabrication of the wall sections which will sit on top of the concrete block of the basement structure. We had moved the chairs aside in the church auditorium to give us a place to work out of the rain which had persisted.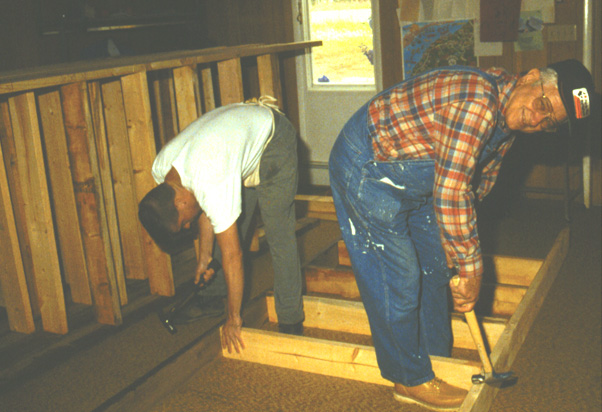 Jeffery Warren Nave working on a wall section with Warren Woolf, for whom he was named.
| | |
| --- | --- |
| | Rod and Jeff working on a wall section. We did what we could inside, and then decided this was a good time to take off a day for a trip south to Homer on the south tip of the Kenai peninsula. |
Index
1991