Flight Over Denali
August 29, 1991
Nothing I had seen had prepared me for the incredible extent of the Kahiltna Glacier. It's not pretty, but it surely is big! The view above seems to be its beginning is several glacial flows which come together.
Two final large flows come together and the river of ice continues for an incredible distance over apparently level ground, shown below.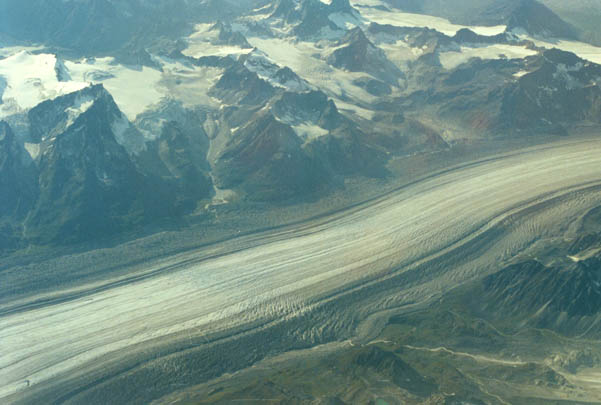 The straight river of ice continues for several miles - about 30 miles as nearly as I can scale it on the map. I had certainly never seen such a thing.