Thanksgiving Dinner at Our House
November 28, 1991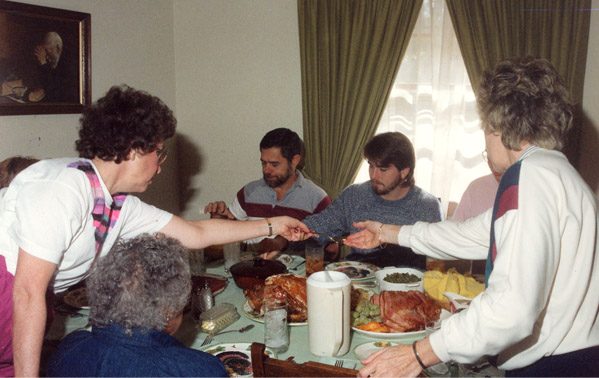 We gathered the family for Thanksgiving dinner. Brenda and Bonnie work on finishing touches as we sit down. Andy and Mark across the table.
Mark and Marty Dye go after the food. Bonnie has better stop serving and get in on it .
This includes Stacy and Matthew at the end of the table. Mama is on this side with her back turned, so I never got a picture of her.