Denali Park, Alaska
Return from Kantishna
August 11, 1992
On our return trip we were treated to the view of this magnificent bull caribou on the road. We came upon him just nonchalantly strolling down the middle of the dirt road. He casually turned as if to ask what we were doing on his road.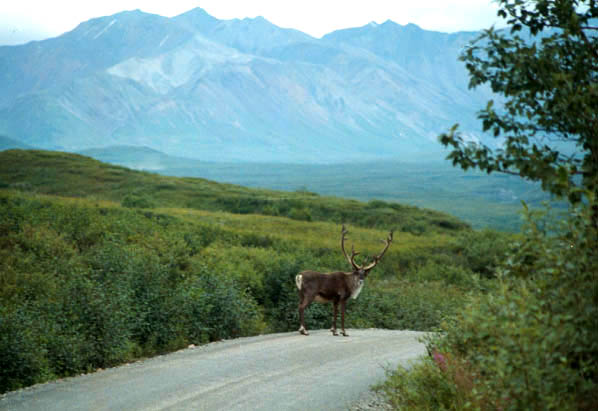 He stood and posed for us for a time just to let us know who was in charge, and then just ambled off the road and started grazing.
| | |
| --- | --- |
| | The small ponds along the road were called "kettle ponds". In a number of them there were beaver dams. Beyond the ponds is one of the shallow braided rivers and at the horizon is the base of the mighty mountain range. Denali is high in the clouds, but you can see the beginning of the snow at the base. |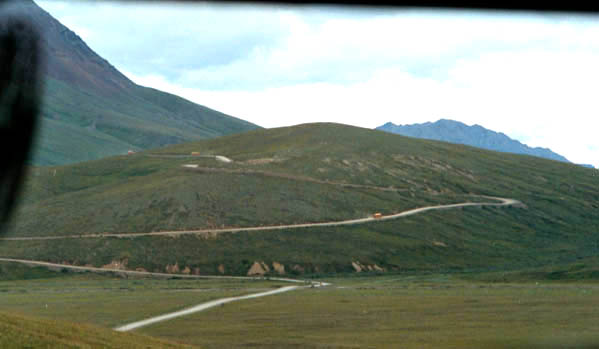 The view from the front of the bus as we climbed back up Stony Hill, the place where we had gotten our view of Denali before. By now the mountain was completely covered with cloud.
Shortly past Stony Hill we came upon these four caribou grazing right beside the road. They paid very little attention to the big yellow bus.