Christmas
December 25, 1994
Christmas day landed on a Sunday this year, so Rod and Brenda still have on Sunday clothes. Mark, Michele, Bonnie, Andy, Stacy and Darnell joined us for Christmas dinner.
Getting together for dinner was great fun.
After dinner we gather to open gifts.
Rod looks at his new suitcase, a gift from Mark. Those California trips had beaten up our luggage pretty badly.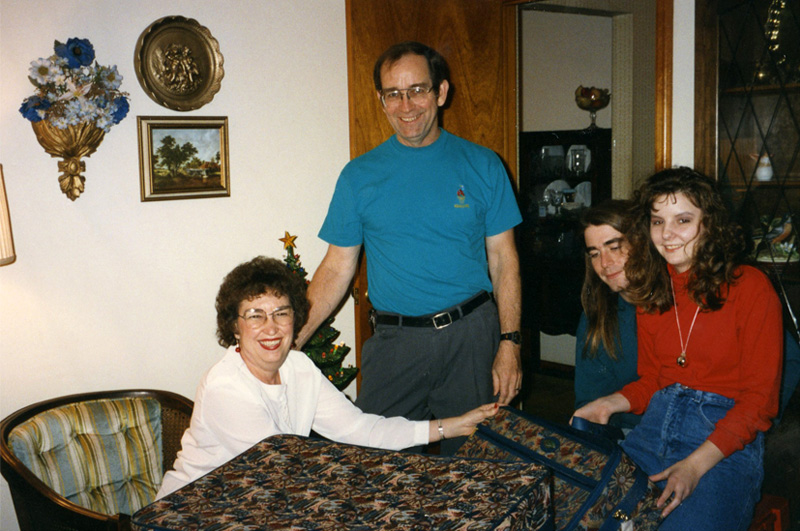 Mark also got Mom some new luggage. He must have looked at the state of our luggage when he picked us up at the airport last time.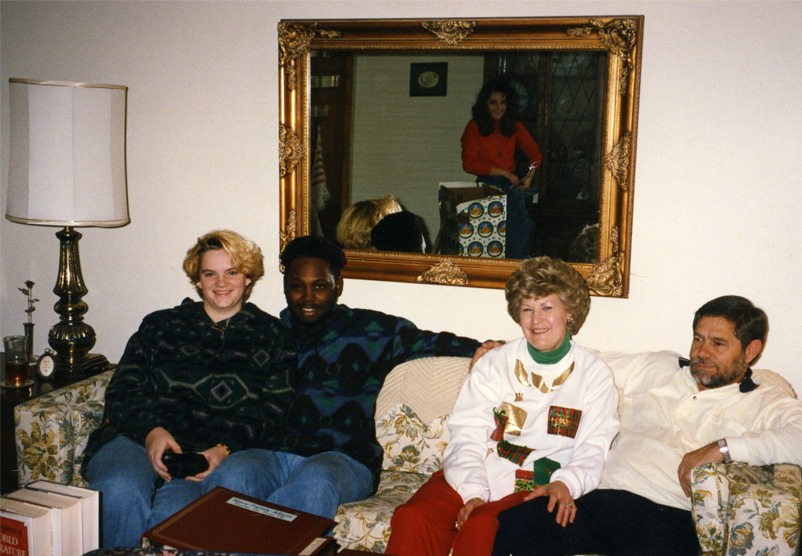 It was a good time of gift-giving and fellowship. We felt very blessed.