RA Fishing Trip
May 21, 1994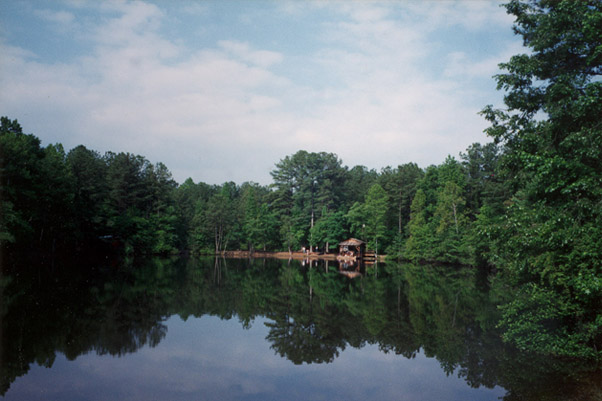 Don Skinner made arrangements for us to take the RAs to fish on this idyllic nearby private lake.
Don Skinner, Johnny Huffman and Mark Weaver work on getting the fishing tackle ready.
Michael Weaver catches a small bass, and his friends help him celebrate. David Blankenship, Andrew Kim, Michael Weaver and Josh Reyes.
| | |
| --- | --- |
| | Besides fishing, we got to look at the livestock there, including this donkey with a foal. Michael Weaver enjoys petting the little one. |
| | |
| --- | --- |
| Mark and Michael Weaver on the lakebank. Fishing is a good father-son activity. | |
| | |
| --- | --- |
| | Johnny Huffman with Andrew Kim fishing from the bank. Don Skinner and Mark Weaver help some of the other boys with tackle. |
| | |
| --- | --- |
| Don Skinner with a small bass that one of the boys has caught. Don sports his ever-present Georgia Bulldog gear. Thanks to Don for making possible this neat fishing trip to this beautiful little lake. | |
Index
1994