RA Racer Derby
February 8, 1995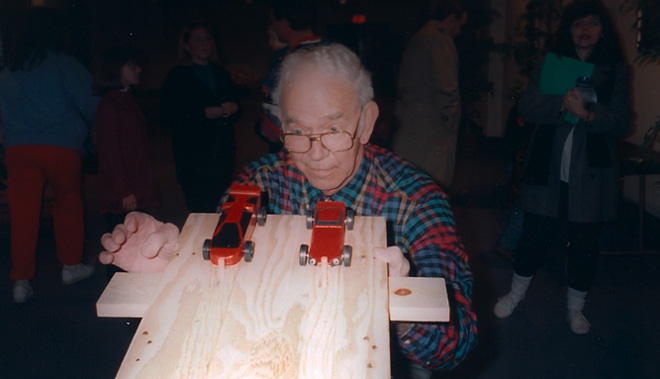 Jesse Payne carefully starts one of the Derby races. Jesse was my official starter for several years. The RA Racer Derby itself has been an annual event for several years, and I have pictures back to the 1989 Associational Derby.
A selection of the cars entered in the big race.

Rod gives our the awards for the race and style winners. Our traditional awards have been flashlights to illustrate our goal as Christians to be the "light of the world". In back center is James Brooks and at extreme right is Mark Reyes. Next to Rod is Joseph York.