Jeff's Ordination
July 9, 1995
Jeff and Darla came in for Jeff's Ordination, scheduled for the evening service at church. Brenda cooked a very fine dinner as part of the celebration of the occasion.
Enjoying diner together.
We had a great family gathering. Marty Dye joined us, and Andy & Bonnie and Mark.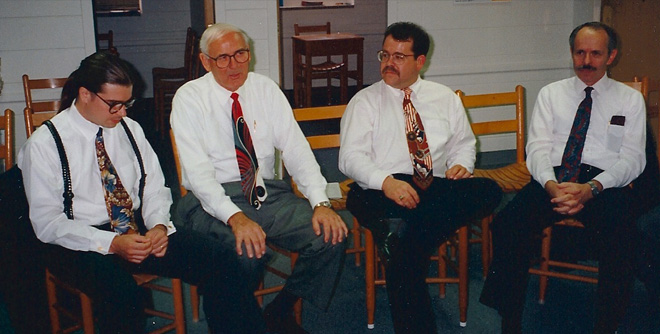 Jeff with Pastor David York, who convened the Ordination Council. Generally a minister is ordained in his home church and that church has a role in affirming the ordination. The deacons of the church and any other ordained members constitute the Ordination Council. To the right of Pastor York are Craig Scroggins and Jim Lance.
Charlie Marshall, Andy Allred, Richard Peal and David Phillips.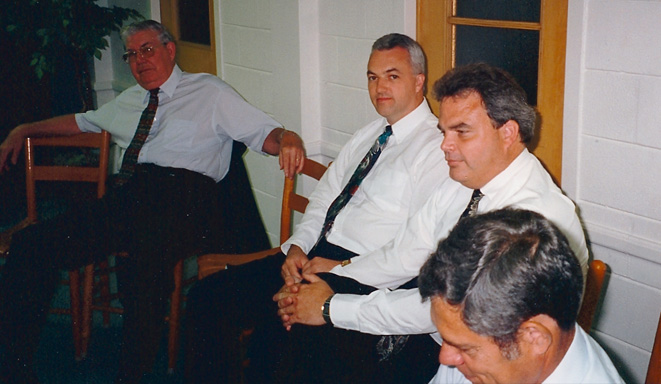 Lloyd Gillham, Jack Morton, Mark Weaver, and Andy Gosnell, Jeff's uncle.
Pastor Dave York, Craig Scroggins, Jim Lance, Wesley Floyd and Tim Scroggs.
With the examination by the Ordination Council completed, the order of business is for the Council to sign the Ordination Certificate. We also signed the Bible that would be presented to Jeff. Wesley Floyd is signing the ordination certificate. Jim, Tim and David wait.
Tim signs while waiting are LR: Lloyd, Jack, Wesley, Jim, Mark.
Richard Peal as Chairman of Deacons presents the Bible to Jeff as Rev. David York looks on.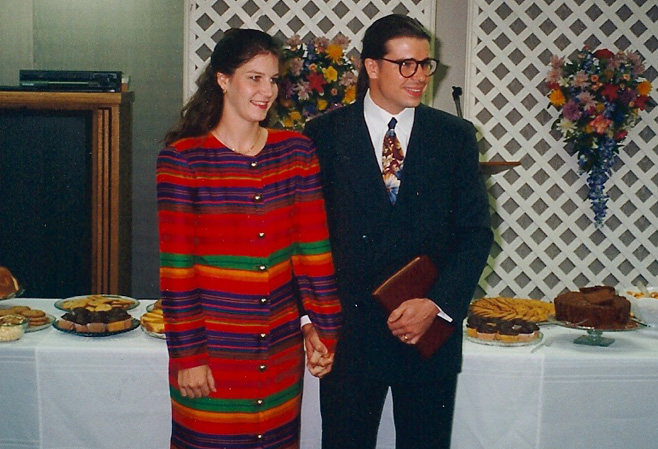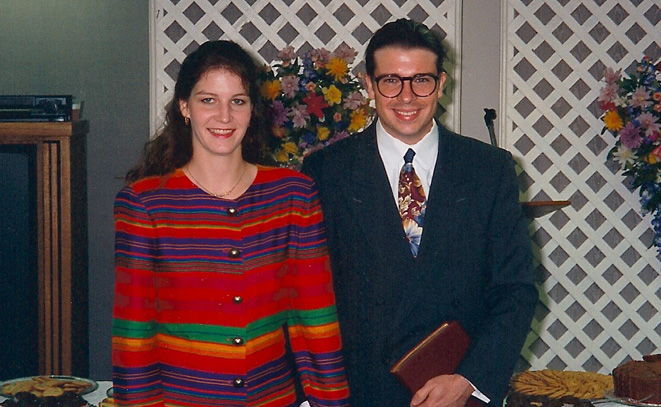 Darla and Jeff at the nice reception that the church provided for them after the Service of Ordination.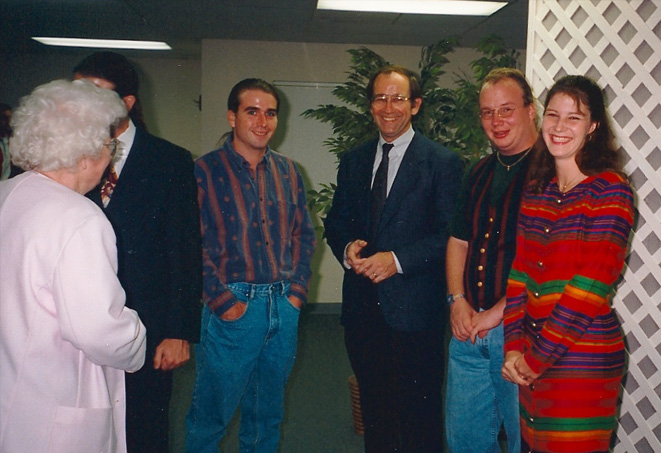 Mark, Rod and Marty hang around with Darla.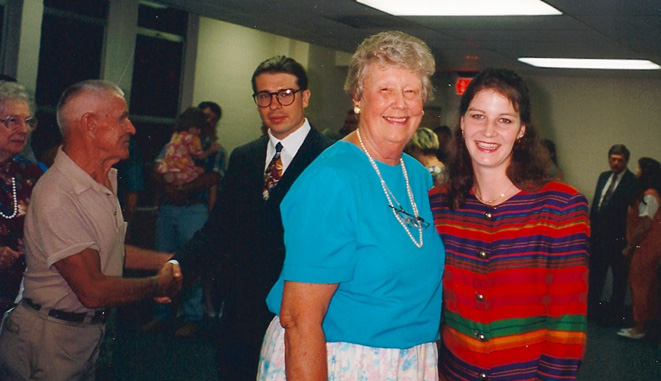 Sue Woolf with Darla. She and Pitts Hughes came, but Warren had a conflict. Henry Braden greets Jeff, with Mrs. Grace Craig behind him.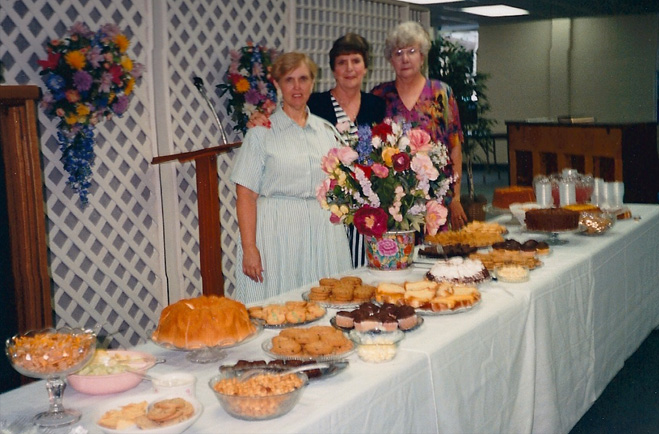 The two couples Sunday School classes arranged the reception. Barbara Stargel, Dianna Eastman and Elizabeth Ogburn help serve.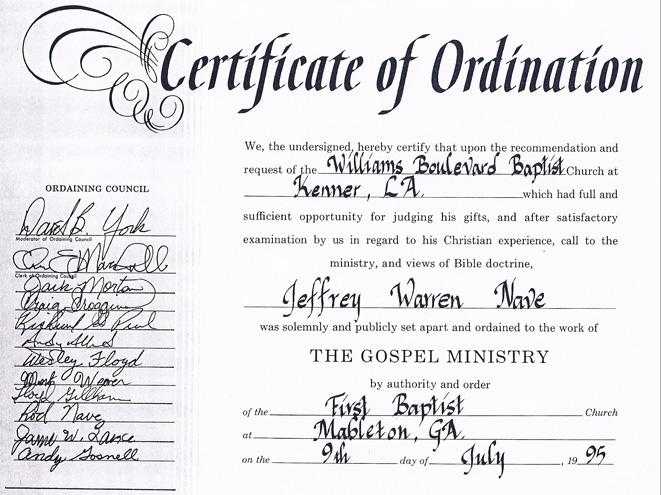 On this momentous occasion for Jeff and indeed for the whole family, we were touched and grateful for the generosity and care of the people at Mableton First Baptist Church. As the certificate shows, the ordination was requested by Williams Boulevard Baptist Church of Kenner where Jeff and Darla were serving. The request was made to his home church which carried out the Ordination.