Globular Cluster M30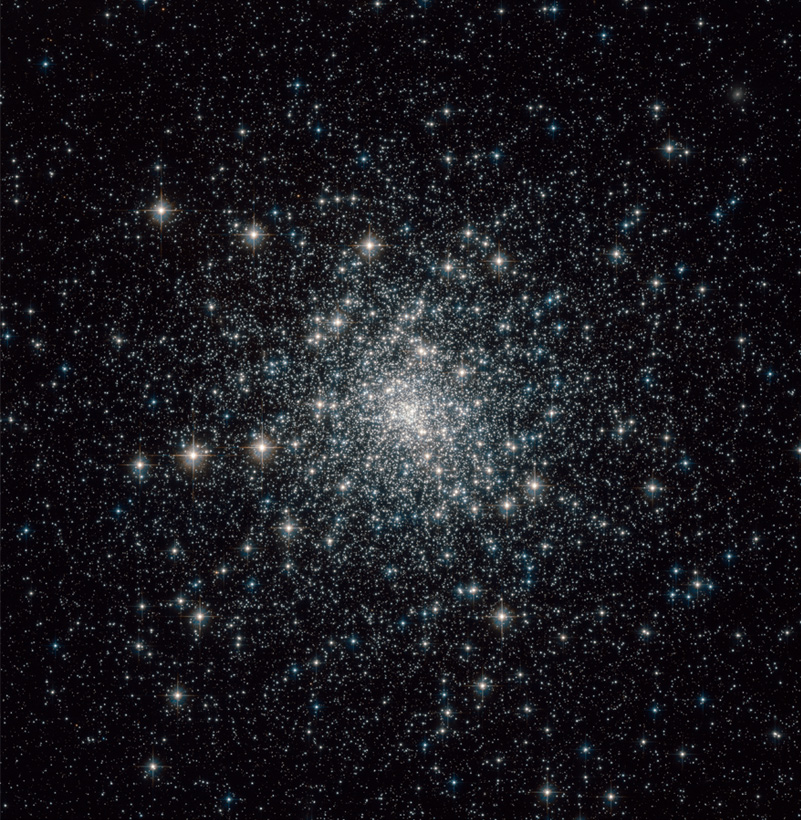 Globular cluster M30 (credit NASA, Hubble Advanced Camera for Surveys )
The globular cluster known as M30 (Messier 30) was discovered in 1764 by Charles Messier. Its age is placed at 13 billion years. Located about 28,000 light years from Earth, it contains several hundred thousand stars and is about 90 light years across.
M30 has attracted recent interest as astronomers try to account for "stragglers", stars that appear to be hot young stars. Such stars were found in 1953 by Allan Sandage, and those in M30 have been recently studied. Francesco Ferraro of the University of Bologna characterizes the situation "It's like seeing a few kids in the group picture of a rest-home for retired people." Models for these hot blue stars include close binary stars where the smaller of the stars acts as a "vampire" and accretes mass from the larger star to provide fuel for rejuvenation. But it appears that there are two populations of stragglers in M30, and one is attributed to an apparent collapse of the central region about 2 billion years ago, with some stars gaining mass and energy from collisions.
Reference: Vampires and collisions rejuvenate stars.
Index

Galaxy concepts

Reference
Gonzalez & Richards
Ch. 8