Hyperbolic Functions
The hyperbolic functions can be defined in terms of exponentials.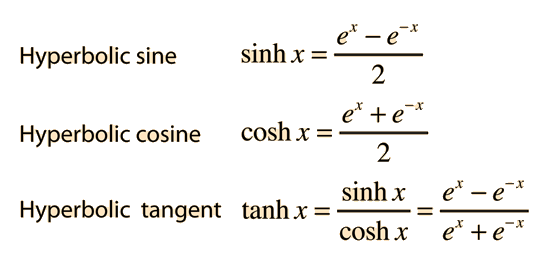 There are closed-form expressions for the inverse hyperbolic functions:

An application of the hyperbolic tangent is in calculating the speed of ocean waves. The hyperbolic cosine and its inverse are encountered in fluid friction in the case of quadratic drag.