Conceptual Physics Class 2005
Rod again enjoyed the group of teachers who came to the Conceptual Physics class, ready to launch out into the schools as science teachers in the Fall.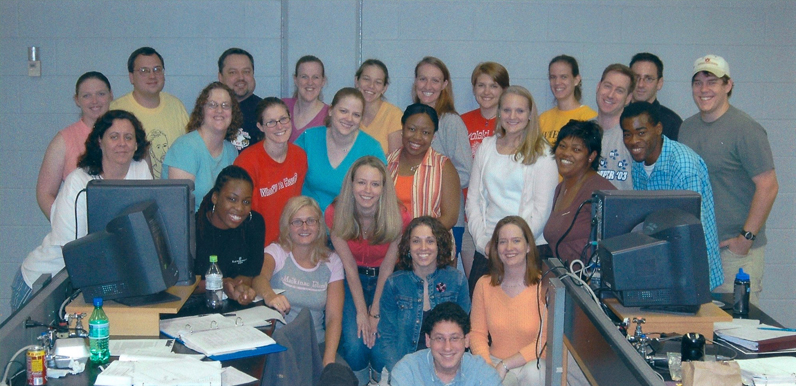 Back row, L-R: Avery Wilson, Joe Cox, Robert Gabel, Melody Childers, Debbie Baltodano, Anne Brinkman, Gabi Frega, Tiffany Stark, Matthew Adams. Next row L-R: Tracy Spriggs, Erica Peddi, Carrie Anne Rowan, Laura Hunter, Kim Standerfer, Erin Jacobs, Sheldon Karp and Mac Mclain. In front of that row on the right are Felicia Bell and Ola Awoyemi . Kneeling or seated are Nehlia Grey, Sarah Jordan, Jennifer Blake, Nicole Morris, and Christina Curtis, with Jeff Goldis in front.
Index
2005