Butterfly Farm
Costa Rica, September 5, 2006
Catonephele numilia esite
Our guide Diego said this one was sometimes called the halloween butterfly, likening the orange spots to pumpkins.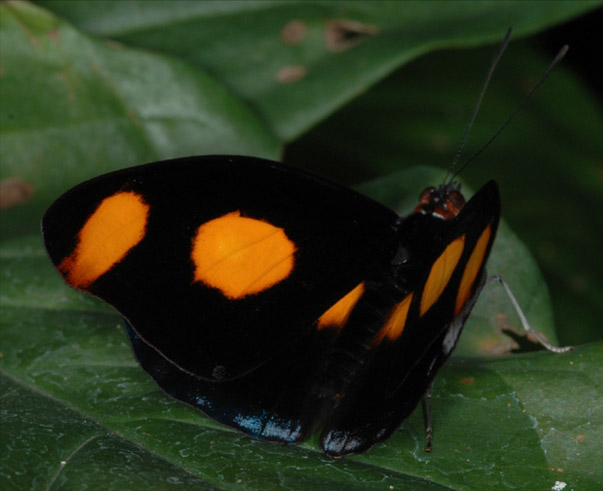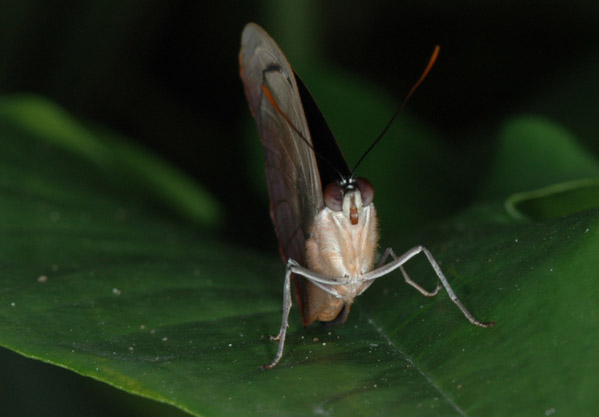 This is a brand new catonephele, just out of the chrysalis. It hasn't flown yet. You can see more of the orange pattern from the back than you can in the older butterfly above.
This is the male version of the catonephele, much less dramatic than the female.
This is a female catonephele in mint condition, just out of the chrysalis you can see beyond her.