The Butterfly Farm
Costa Rica, September 5, 2006
| | |
| --- | --- |
| | We took an early taxi from the hotel to the Butterfly Farm, hoping to get there about the time they opened. We negotiated with the taxi driver to come back for us at 1PM. The layout was neat and the grounds filled with flowers. It was notable that there were a dozen or so butterflies flitting around outside the enclosure, so these folks know how to welcome butterflies. They did an admirable job of welcoming us as well. |
Click on any butterfly for larger images.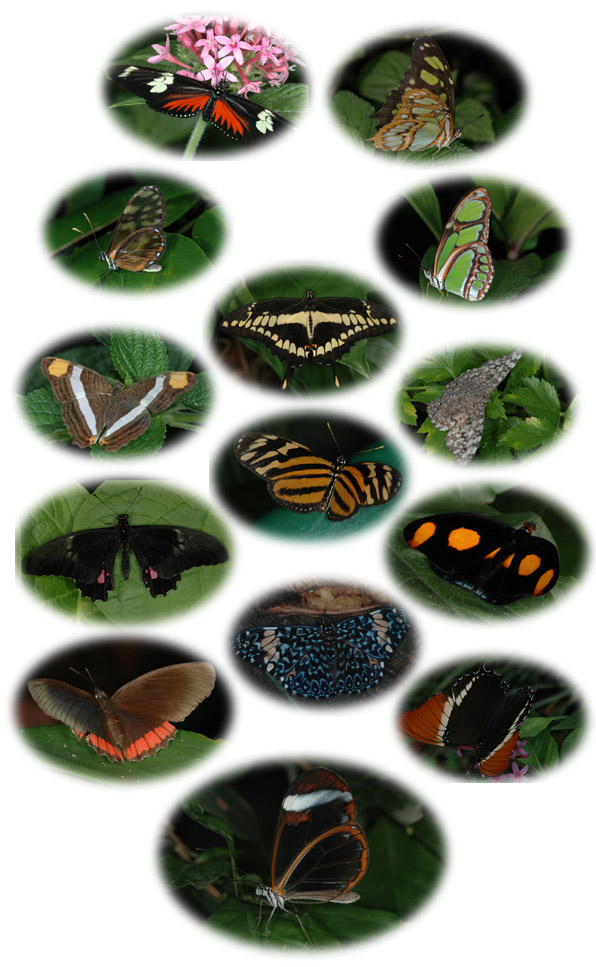 Click on any butterfly above for larger images.
Not included in the above images are the blue morpho , the consul fabius and the dryas iulia .
This was a great opportunity to see butterflies - along with my visit to the Butterfly Botanical Gardens near Si Como No resort, these were the best opportunities I have ever had. The experience at the Butterfly Farm was enhanced by two wonderful guides, Diego and Viviana, who were not only knowledgeable and helpful but just super nice people.
Index
2006
Costa Rica