THE BUTTERFLY BOTANICAL GARDEN
As part of our trip to Costa Rica, we visited the butterfly garden just across from Si Como No on Friday, September 1, the day we arrived in the Quepos area and again on the day we left, Monday September 4. This includes a combination of some of the photos. The blue morpho section has further information about the laboratory.
Click on any butterfly for larger images.
Click on any butterfly above for larger images.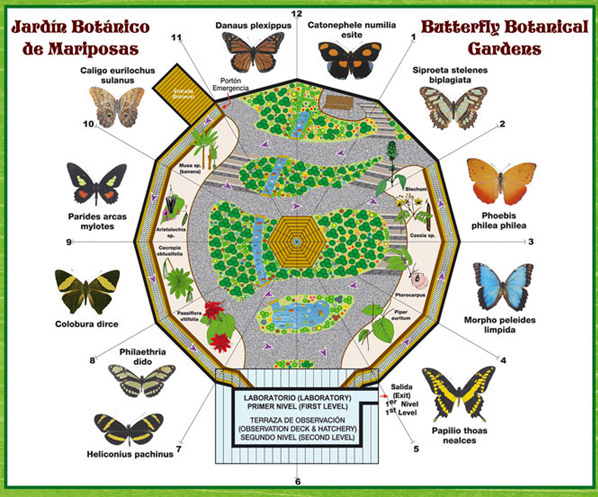 From their publicity "The Nature Farm Private Wildlife Refuge hosts the most uniquely designed Butterfly Botanical Gardens in Costa Rica, its multi-level walk-ways enable the observer to view a variety of local butterfly species and their hostplants located along the perimeter of the atrium garden. The four stages of metamorphosis (egg, larvae, chrysalis and adult butterfly) may be seen. "
The butterfly experience I had here and at The Butterfly Farm near San Jose were the best opportunities for butterfly photography I have ever had.