Butterfly Farm
Costa Rica, September 5, 2006
Mechanitis polymnia isthmia
This identification is my best guess based on the pictures I have from Goode's Introduction to Costa Rican Butterflies. It is a small butterfly, consistent with Goode's scaling of images.
This image is a good match to the illustration of mechanitis polymnia in the Butterflies of Manuel Antonio collection.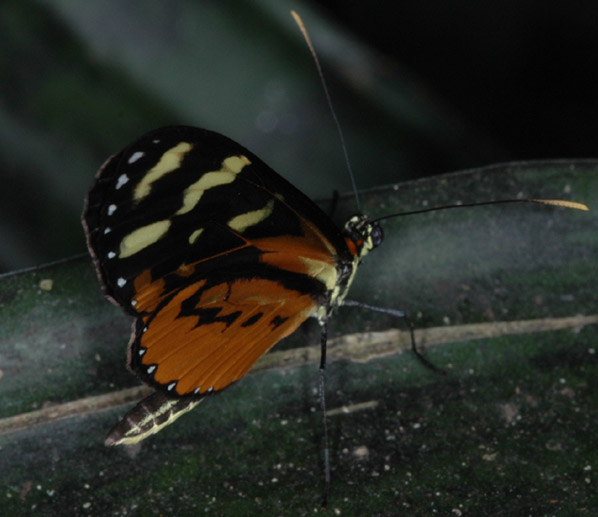 Although the shape of this species is similar to the heliconius varieties, it is about 2/3 the size. These were about the smallest butterflies in the collection.