Conceptual Physics Class, 2007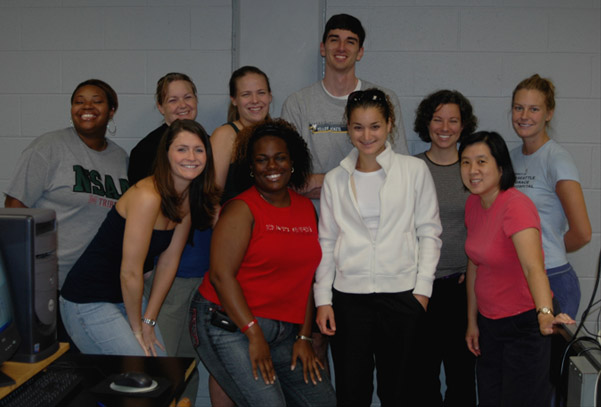 Front row: Ashley Murphy, Laquise Vincent, Malissa Amir and Susanne Young. Back row: Tiffini Mason, Cat Trouteaud, Katie Lowrie, John Chvatal, Jessica Echols and Leslie Smith. Not pictured are Stephanie Gillian and Melanie Womack.
As usual, Rod enjoyed working with the group of students who took the intensive six-weeks Conceptual Physics course at GSU. This years students were all enrolled in GSU's TEEMS alternative master's degree program for certification as science teachers.
Index
2007