RA Trip to Bent Tree
September 8, 2007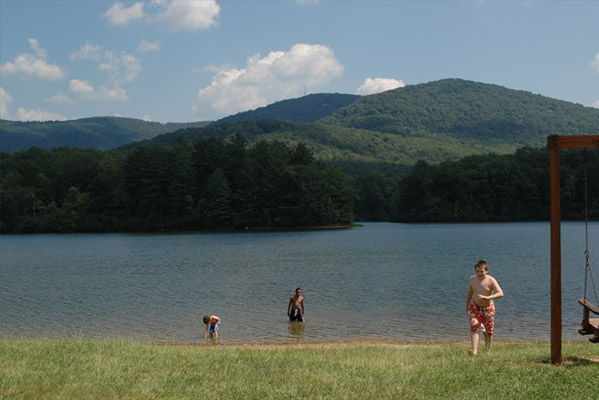 We had our traditional peanut-butter-and-jelly sandwich lunch and then drove over to the other side of the lake at the spilway. With the water so low, the spilway was dry, but the lake and mountains were beautiful.
| | |
| --- | --- |
| | This was a good place to spend a while skipping rocks and looking at the mountains. |
The waterfall was very nice, even though its flow was much less than usual.
| | |
| --- | --- |
| | The deep pool at the base of the waterfall is one of our favorite locations. Fallah and Johnny test out the water. |
| | |
| --- | --- |
| Rod gets into the act with the boys at end of the pool opposite the falls. | |
Johnny dives off the edge into the deep, cool pool.

The deep pool was a great place for diving. Just off the steep edge, you were in water over your head.

Fallah took to the water like the proverbial duck and seemed to have a great time.
| | |
| --- | --- |
| The deep green pool was refreshing on this hot day. It was not as teeth-chattering cold as it usually is, but it still took a few minutes to get used to it. | |
| | |
| --- | --- |
| | The pool and the waterfall were a great place to play. |
| | |
| --- | --- |
| Fallah takes off from the waterfall to swim back to the other end of the pool. | |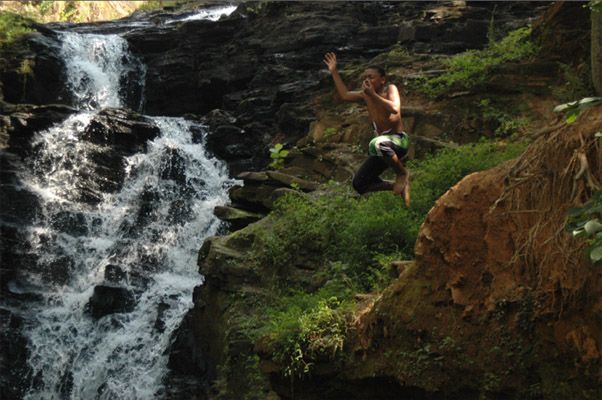 Index
2007