It was a treat to see Bridal Veil Falls (left, above), which are just about 8km south of the Icefields Center. Just past there we could look down on the road following a winding river below us. Then we got the view above right of an amazing chain of waterfalls and cascades from high up in the mountains. The long view starting at right is just the bottom half of the series!

We stopped off at the visitor center at the junction where Hwy leads off to Red Deer to the east. This is the view of the mountains from that point.
We continued southward on the fabulous Icefields Parkway through the mountains.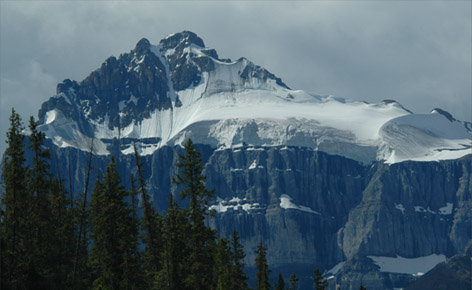 The high ice walls and ice fields were amazing to us.