Glory in the Highest
December 12, 2010
The children's choir that Kim Smith has helped develop from Awanas sang with the Celebration Choir in the first part of our Christmas musical. Thanks to Ashley Moore for taking these available light photos from the balcony.
This shows the wider setting with Pastor Stephen Byrd and Sandy Gilbert doing the narration and all the choirs in place.

Above is the Celebration Choir showing the setting of the Manger scene off to the right.

Lisa Brookshire played the role of Mary, holding their youngest son Izac. Gary Oxendine played the role of Joseph.
We sang "Silent Night" and "O Holy Night" by candlelight.
The members of the congregation also had candles for these carols.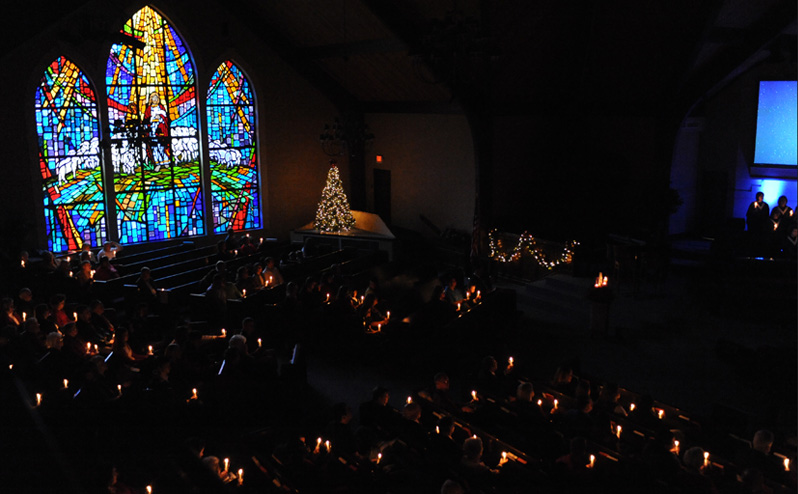 Ashley captured a neat perspective of the stained glass window and the congregation with their candles singing "Silent Night".