California Coast to Dunnigan
March 4, 2009
We had breakfast in Watsonville, having taken a motel room within walking distance of the Norma's Family Restaurant that we enjoyed so much yesterday. It was a mixture of anglo and spanish and everyone knew each other - a real community restaurant.
We headed out through Santa Cruz and up the coast on Hwy 1, stopping in Davenport again for a great piece of blackberry pie.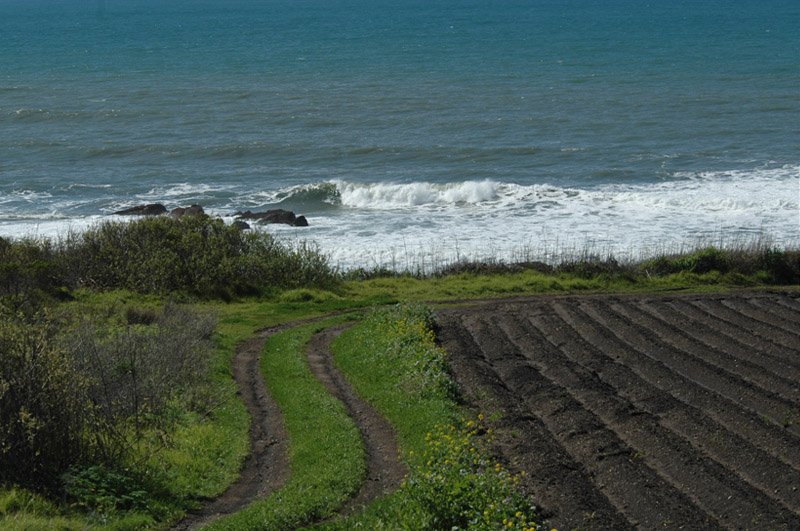 We again enjoyed the the beautiful coast. At places the crops were cultivated right down to the sea.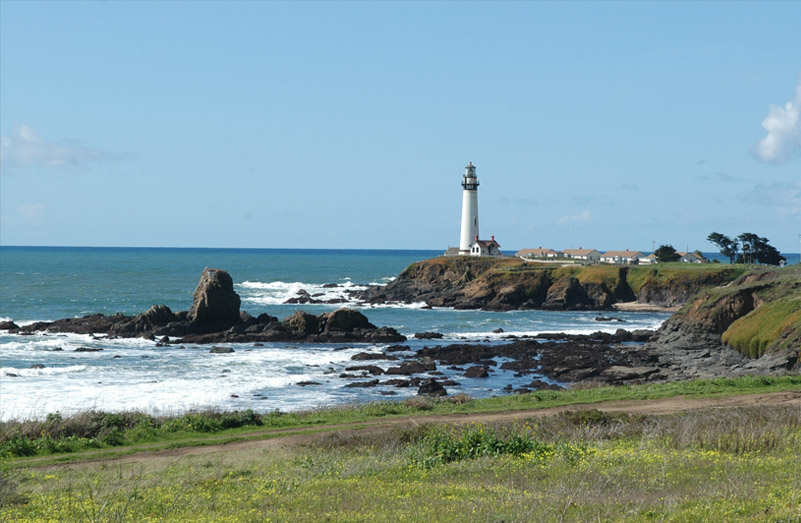 We again visited the Pigeon Point Lighthouse.
This is the road along the coast leading to the lighthouse, taken from the grounds of the lighthouse.
We loved the view of the active surf crashing against the rocks.
| | |
| --- | --- |
| | We drove on up Hwy 1 toward San Francisco and found this region of high cliffs and surf. |
| | |
| --- | --- |
| There were interesting green hills on the inland side of the road. | |
| | |
| --- | --- |
| We reached the westward side of San Francisco and made a GPS-guided run to the Golden Gate Bridge where we stopped to look around for a while. Below is a container ship, probably headed for Oakland. | |
We got good views of the city of San Francisco from the bridge.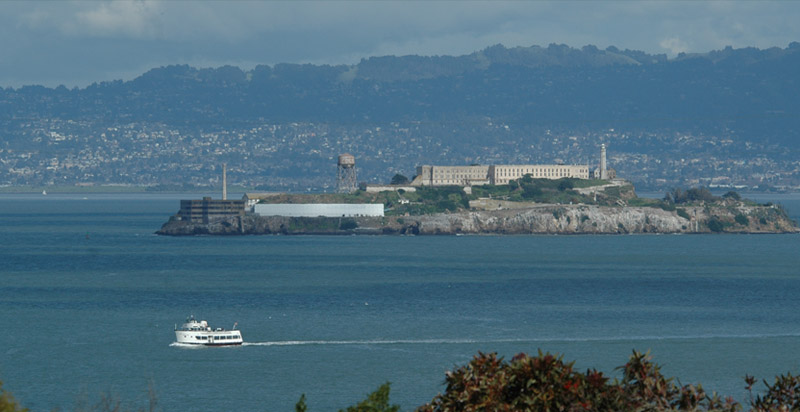 There were also nice views of Alcatraz out in the San Francisco Bay.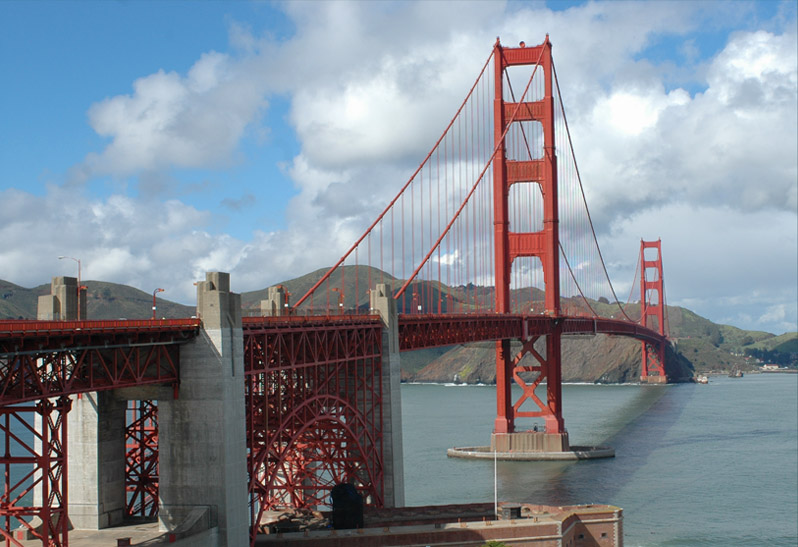 It's hard to stop taking pictures of the spectacular Golden Gate Bridge, but with this shot we quit and drove on across the bridge.
| | |
| --- | --- |
| | We had a look at the cross-section of the suspension cable for the Golden Gate in the small park, and it was hard to believe a cable that large. But the pictures Brenda took as we were crossing the bridge confirmed that it was that large and put the great hanging support cables all that more dramatic. |
| | |
| --- | --- |
| We stopped at the vista center on the north side of the bridge to get the view from that point. | |
| | |
| --- | --- |
| As we drove upward on Hwy 1 we began encountering a pastel purple color which looked like heather - and we discovered that it was heather. It was quite nostalgic for us after our experiences in Scotland. | |
I looked for the road that gave such good views of the Golden Gate Bridge from above on the highland, but didn't find it. Instead we drove along Hwy 1 to Tamalpais State Park and enjoyed the wonderful views of the coast from up at a point something like Muir Overlook.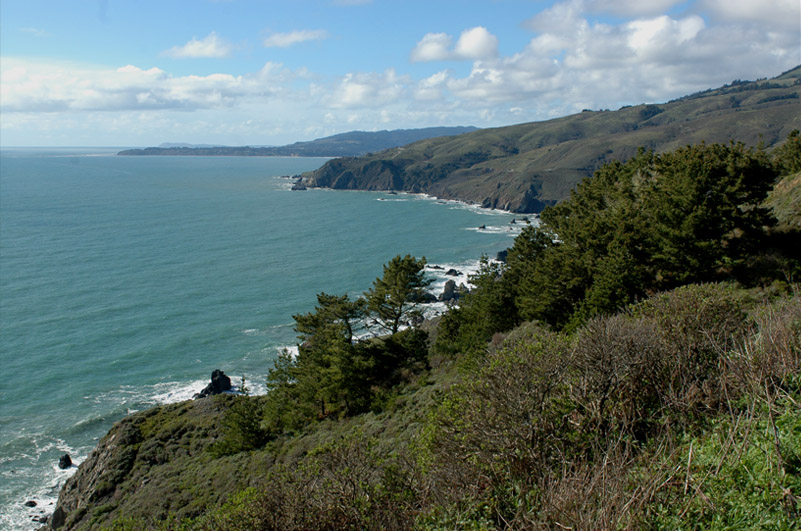 You could see back toward San Franciso and northwesterly along the rugged coast.
| | |
| --- | --- |
| | There was a walkway to a point where you got incredible views both to the northwest along the shore, and also to the southeast toward San Francisco. |
| | |
| --- | --- |
| We enjoyed the viewpoint of the shore in both directions. | |
We proceeded toward the State Park before backtracking and heading toward Dunnigan.
Wanda and Danny came over to our motel room in Dunnigan and we had a visit and made some plans for tomorrow.