Bryce Canyon National Park
May 29, 2011
We reached Bryce Canyon about 10am, but it took us almost an hour to get through the crowds and get out to Sunset Point. This is our family group at Sunset Point in Bryce.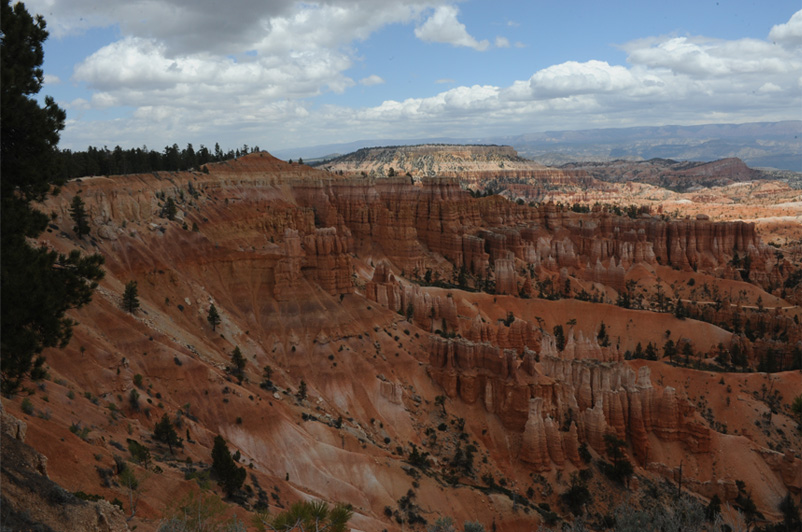 Above is one of the views we were looking at there at Sunset Point.

Mark with Elyse, Jordan and Ashleigh at Sunset Point.
Another wide view of Bryce Canyon from Sunset Point.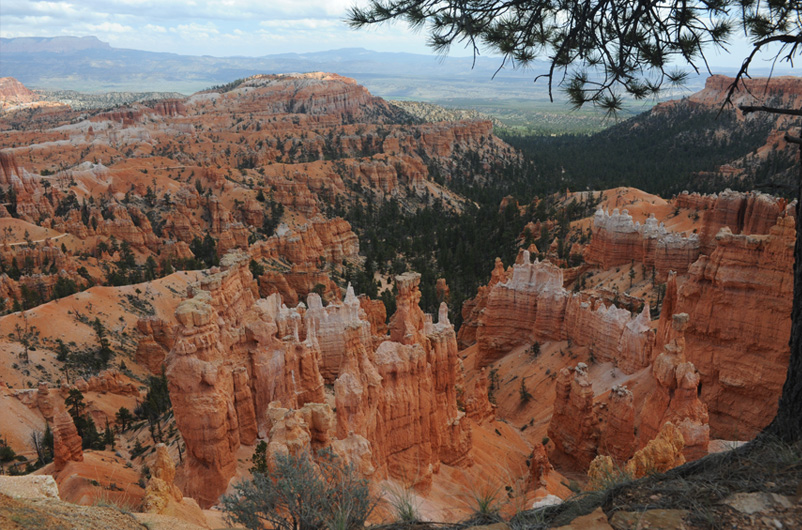 Another view of the formations called hoodoos as we walked toward the entrance to the Navajo Loop Trail. The park literature says that these spires of rock range from human height to heights exceeding a 10-story building.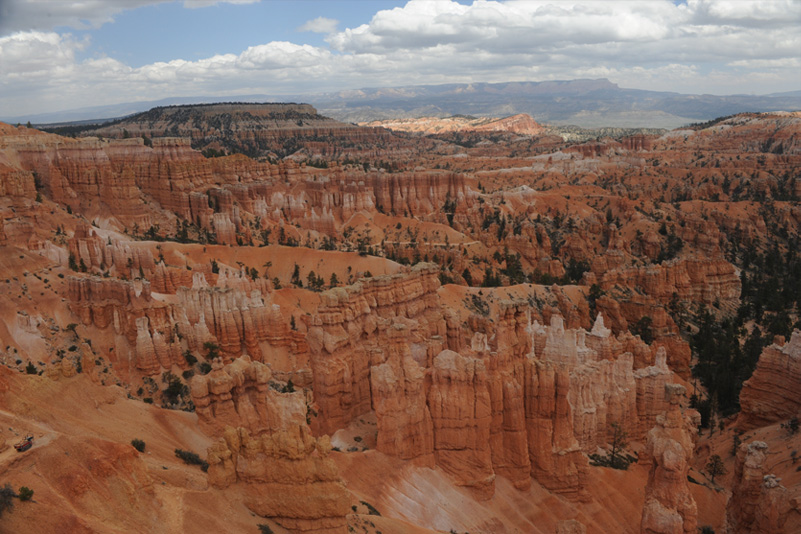 | | |
| --- | --- |
| The wide view above gives tantalizing glimpses of another trail leading off through the hoodoos. At right is a little more detail of that trail. It will have to wait for another day. | |
Another view that shows the woodland at the boundary of the region of red formations.


Index
2011