Vacation Bible School
June 5-9, 2011
Two-year-old Leaders: Leigh and Lee Miller, Gayle Hunter.
Children L-R: Ryland Holley, Laura Jane Daniell, Hadden Byrd, Reagan Ridgway, Brody Short.
Entering Pre-K #1 Leaders: Mary Brumbelow, Emily Musgrove.
Children standing L-R: Hannah Alford, Avery Cole, Mihash Villacis, Ryan Smith, Nicole Smith, Destini Vanderhall
Seated: Gracie Kelley, Kate Wagner, Livi Altschul
Entering Pre-K #2 Leaders: Danielle Bialka, Jolene Lara, Phyllis McWilliams.
Children L-R: Emily Wright, Serena Jefferson, Catherine Lewis, Julia Williamson, Jagger Dorgan, Antonia Guerrero, Jennifer Castro, Molly Gaskin, Gabriela Lara, Lilianna Huerto, Jordyn Eubanks, Elizabeth Scott.
Completed Pre-K #1 Leaders: Jennifer Brooks, Nan LaFlash, Fallah McLean.
Children: Lanie Bogdal, Anuya Bunch, Cole Rowland, Nathan Musgrove.
Anuya, Lanie, Nathan and Cole.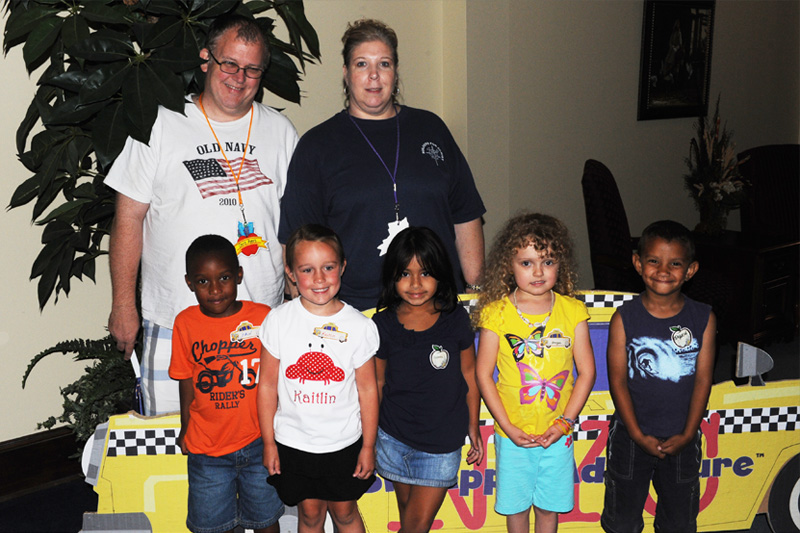 Completed Pre-K #2 Leaders: Chris and Karla Ayers.
Children L-R: Ian Hall, Kaitlin Eubanks, Isabella Guerrero, Morgan Lyons, Jayven Cammon.
Completed K #1 Leaders: Patti Burkhardt, AmyTucker.
Children L-R: Aubrey Byrd, Madison Ebert, Mattie Graham, Andrew Gaines, Andrew Short, Paul Lara, JP Woodard.
Completed K#2 Leaders: Heather Daniell, Amanda McDonald, Brittney Crews.
Children L-R: Chase Tucker, Melissa Herold, Luke Flading, Clay Daniell, Jayla Salcedo, Isaiah O'Neal.
Second Grade Leaders: Shellie Wagner, Jennifer Nielson, Shanna Salcedo. Miss Liberty: Katelyn Ayers.
Seated:Kiki Siaso,Zion O'Neal,Garrison Ridgway, Drew Ridgway, Abbigael Carey
First row, standing: Molly Graham, Laurie Wagner, Leanna Wagner, Zoe Hobgood, Cassie Montalzo, Myles Herold, Addison Duplantis, Carolyn Neal
Between rows: Elizabeth Flading, Karina Lara
Back row: Jenna Nowatski, Esther Curry, Annabelle Terry, Anna Grace Ebert, Kevin Vasquez, Ianna Odulaja.
Third Grade Leaders: Robin Ford, Marjorie Keller, Drew Brandon, Johnny Huffman, Kayla Keller .
First row, seated: Joshua Kelley, Victor, Sean McCurdy, Emma Munoz-Paisano, Dylan Bates, Hailey Fulton.
Second row, seated: ?, Leighton Scott, Graham Johnson
Standing: Courtney McDonald, Kayla Mills, Jaylen Cooley, Christian Griffin, Hunter Rowland, Brian Tucker, Meagan McDonald, Cassandra Annan.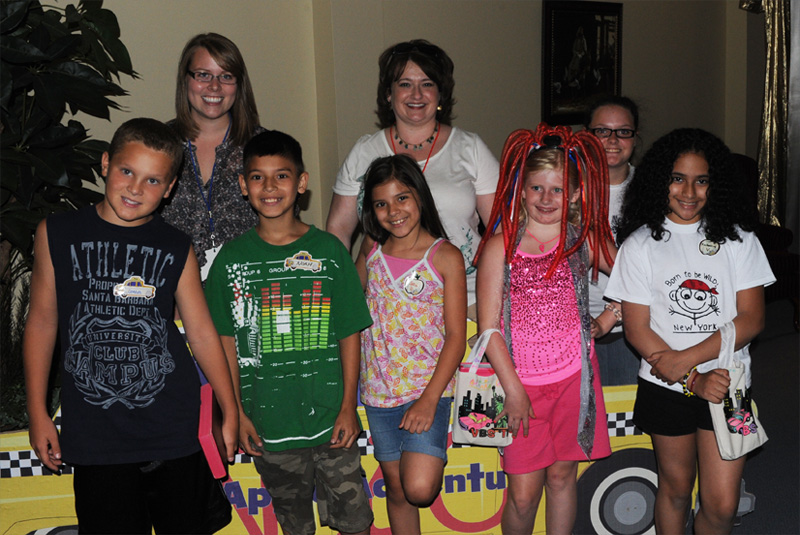 Fourth Grade Leaders: Belinda Baker and Jennifer Goode.
Connor Smith, Noah Lara, Sofia Lara, Olivia Ludwick, Katherine Vela, Morgan Tucker (back)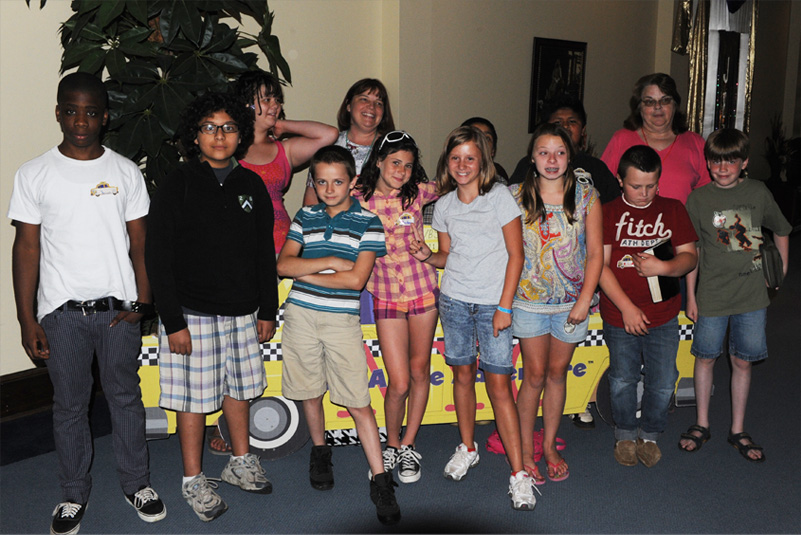 Fifth Grade Leaders: Lori Kelley and Delores Ammons.
Front row: Derrick Mills, Christopher Saurez, Gage Marsh, Bailey Hall, Summer Gilbert, Lexi Hobgood, Chase Keller, John Terry Second row: Kerstin Oldham, Lori Kelley, Jose Valerjo, Michael Montalro, Delores Ammons.


Index
2011