Continuing the celebration with Dorothy's birthday
May 17, 2015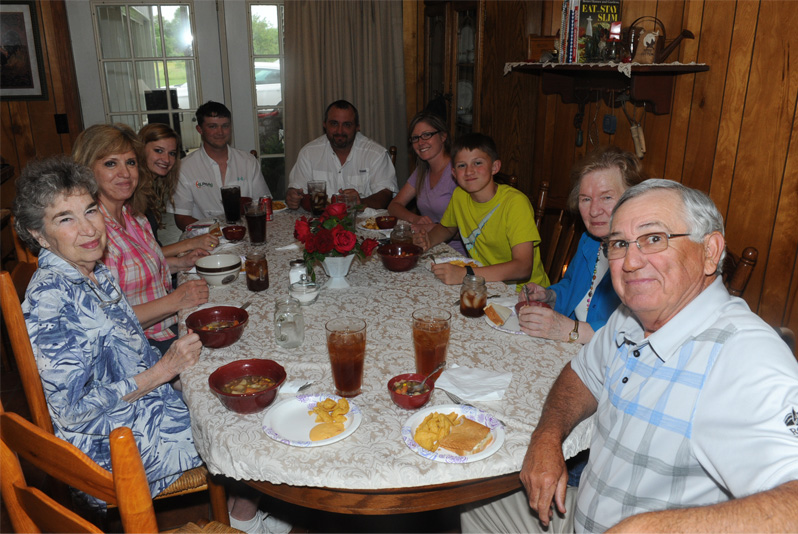 While still continuing the celebration of Bryan's graduation, Suzanne had prepared a celebration dinner for Dorothy as an early celebration of her 86th birthday (May 25). Around the table are Brenda, Suzanne, Megan, Garrett, Brent, Mandi, Eli, Dorothy and Bobby.
| | |
| --- | --- |
| | We celebrated with gifts and flowers and a good time of fellowship. |
We were able to visit with Dorothy several times at her new residence close to the school where Suzanne is working part time as school nurse. We spent a good bit of time sorting and copying family photographs since Dorothy has a large collection including some albums from Mother's collection.


Index
2015