Awana Flag Ceremony
Wednesday, March 8
We do the pledges to the American Flag, the Awana flag, and the Bible every Wednesday night as a part of the Awana opening ceremony.
It may seem routine to adults, but this is a great example of why we shouldn't lose sight of the fact that it can be an exciting experience for the children. These three first grade girls were so excited to be doing the flags that it was extremely touching. Johnny Huffman is giving them instruction about how to hold the flags and how to lead the ceremony.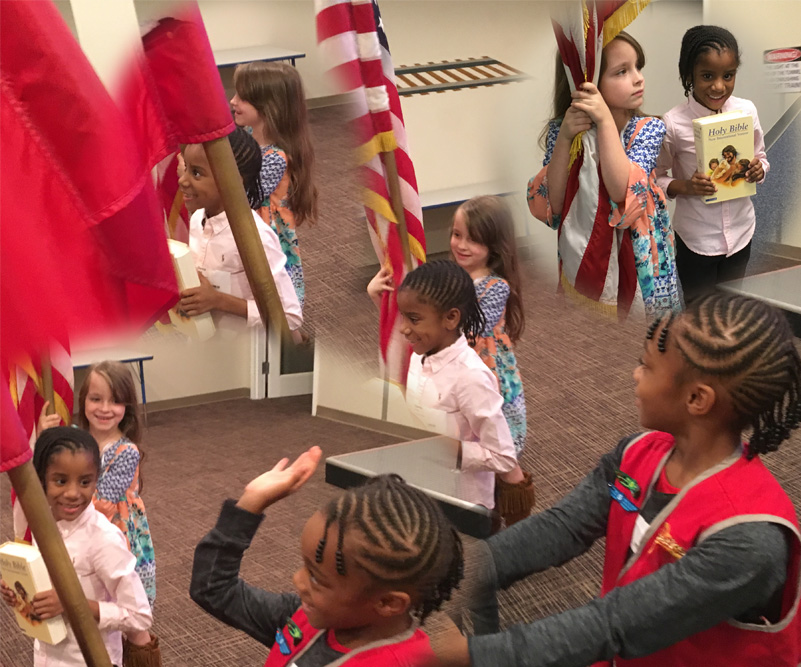 What if you could approach the tasks of your day with the excitement and engagement shown by these three girls? They listened to the instruction, were fully engaged in the task, and showed an enthusiasm that was absolutely beautiful.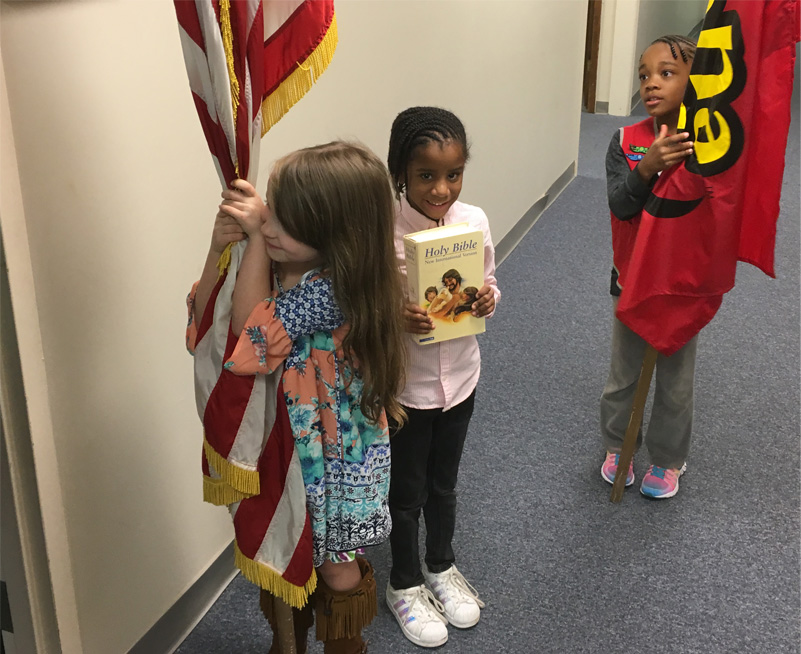 They waited by the door for their moment to march in with the flags and Bible and lead the ceremony.
They stood proudly and led the group of children in the three pledges. But in the sense that "a little child shall lead them", they led me in spirit and encouragement. What a privilege for our Awana leaders to experience the innocence and enthusiasm of these children who receive the love of Christ so readily. The children of our community are a treasure and an opportunity for us to show the love of Christ to these families.


Wednesday, April 12
After the 30 minute handbook time in which the children learn and recite Bible verses, we have a 30 minute game time. It is an active game, but has a theme that ties into the large group lesson time that follows.