Rice Fields of Arkansas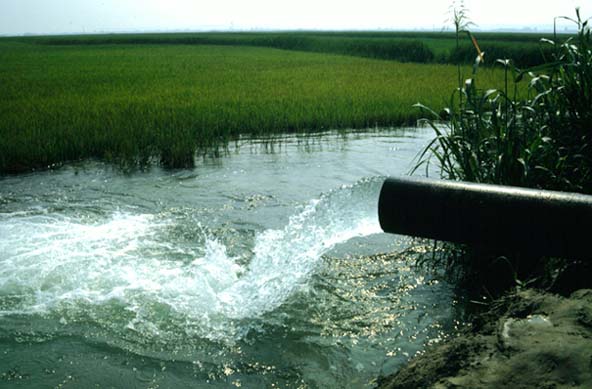 This rice well with the fields of lush green rice were a welcome change from the austere landscape we usually see in east Arkansas on our Christmas trips. This field is between Harrisburg and Waldenburg, Arkansas. August 1, 1982.
Jeff at outlet of rice irrigation well. August 1, 1982. I guess I was keen on the boys seeing a rice well since such wells are a strong part of my boyhood memories. This was just like the rice wells that Uncle Leland Bunch had on his farm near Auvergne, Arkansas. I worked around them a lot as a teenager. Between ages 13 and 17 I drove tractors on that farm, working in rice during the last couple of those years.
Mark at outlet of rice irrigation well. August 1, 1982