Shirley, Jim and Suzanne in Arkansas
August, 1960
On the way back home from our trip out west, we stopped back by the old home place near Newport, Arkansas to see our folks. This picture of Jim is by the old "meathouse" in our back yard, and some of the fields I played in as a child are in view, with the railroad track just beyond the limit of this picture.
Suzanne with a few less teeth, but plenty of smile! These two pictures are treasured images for me of Jim and Suzanne in a time of carefree childhood.
Jim climbs a tree which I have climbed many times. Philippe and I were always up this black walnut tree which was just outside our house by the meathouse.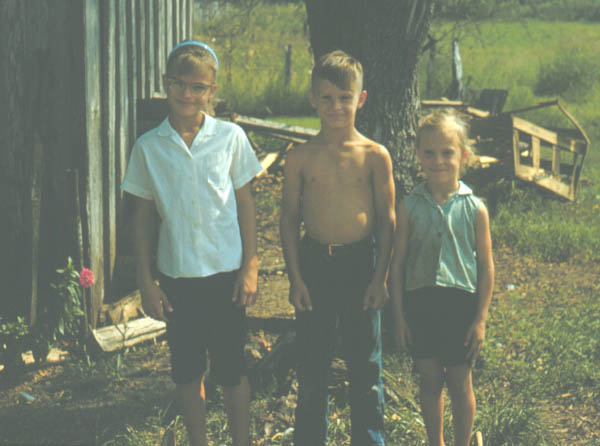 Shirley, Jim and Suzanne on the hill at the old homeplace. It was great to see family after our long trip out west.
I believe that this was my last time to visit this house since it burned in October of 1960.