Arkansas Visit
December 17-22, 1967
On December 17, five days after we had gotten back into the country, we headed out for Arkansas in our brand new Volkswagen beetle which we had picked up on the 15th.
Mother fixed an early Christmas dinner for the family on December 21. Here are Suzanne, Dorothy, Jim, Shirley and Ronnie around the table.
| | |
| --- | --- |
| | Mother had outdone herself with this great meal! |
Sue and Leland and Aunt Pearl joined us for the meal. I was glad to find this picture of Aunt Pearl above. We don't have many pictures of her from this era. Born in 1885, she is 82 here.






At left Shirley is occupying herself doing a sketch of Ronnie after dinner.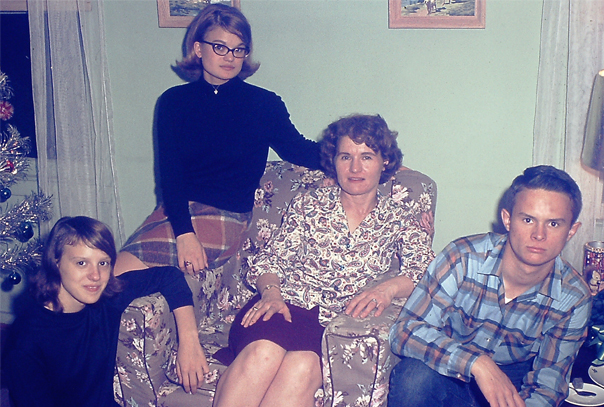 Sue and Leland at the time of gift opening.

They had a big Christmas dinner and even the gift opening early for our benefit since we had to get back to Atlanta. We were very appreciative of the opportunity to see the family after more than a year out of the country.
Index
1967