Christmas Eve at Mama's
December 24, 1978
| | |
| --- | --- |
| | Mark with his Aunts Bonnie and Sherry as we gathered for our annual Christmas Eve gathering at Brenda's Mother's house. |
Mark helps hold pages for Aunt Sherry as she picks out songs for our carol sing later.
Mark opens a gift of a tackle box, and seems very pleased.
It was fun to get Mark, Stacy and Jeff together for the present opening time.
Brenda, Sherry, Denise and Bonnie on the couch in Mama's living room.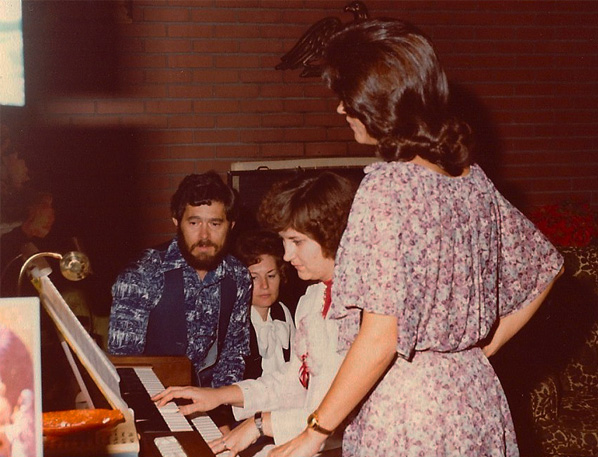 Andy, Bonnie and Sherry gather around as Denise plays Christmas carols. We always enjoyed the carol singing.