Children's Choir Program, Mableton First Baptist
December 10, 1978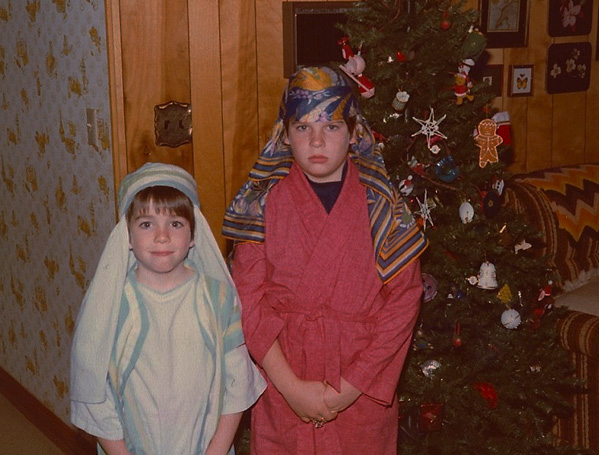 Mark and Jeff in their "Wisemen" outfits for the children's Christmas program.
This is the cast before the performance.I can't identify the left boy in back, but next are Lance Tucker, Brett Skelton, Mark and Jeff Nave. First girl on left whose face is showing is Leigh Ridgway, then Christi Shoun. Can't identify the next, but then Kathy Johnson. On the right in blue is Wendy Peal and Jennifer Martin is next to her.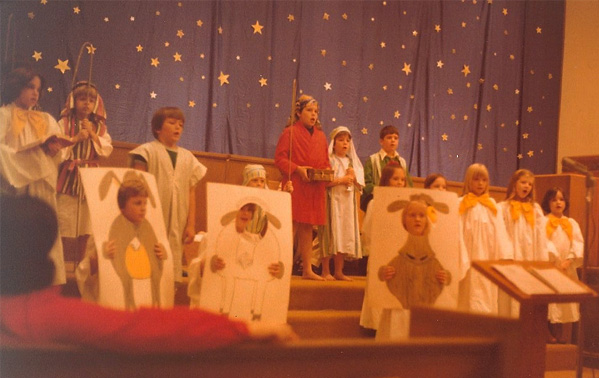 The choir during the performance. Jeff and Mark take their wisemen poses in center back.
Index
1978