Mother, Dorothy and Jim Visit
May 13, 1979
Mother, Dorothy and Jim came for a visit from Arkansas and we went up to the Bent Tree house together.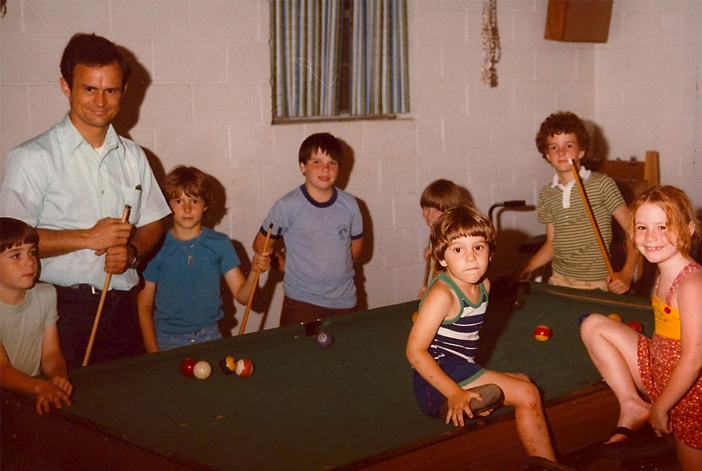 We all gather around the pool table in the basement. Clockwise from left are Mark, Jim Boggs, Mark Whitfield, Jeff, Tony, Michael Whitfield, Jennifer and Joey.
Jeff and Mark with their Grandmother Nave on the living room couch.
Dorothy, Jeff and Grandmother Nave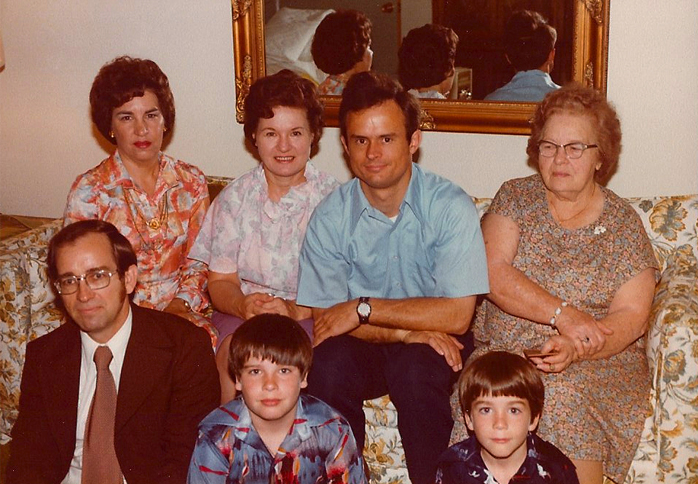 Brenda and Rod, Dorothy and Jim, Mother, with Mark and Jeff in front.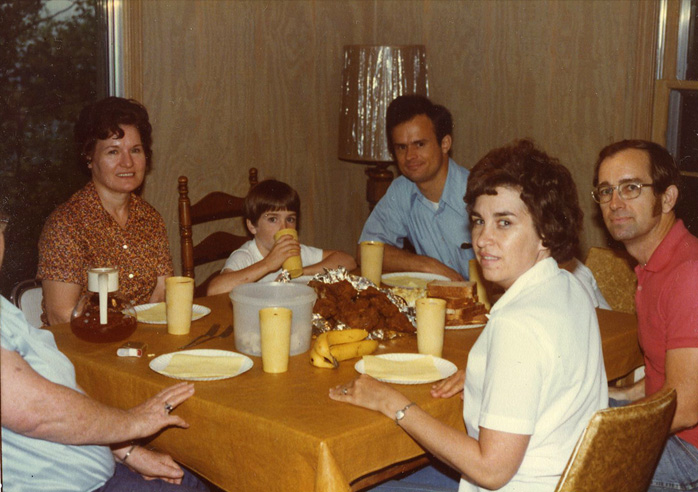 We made a trip to Bent Tree while they were here and had a fried chicken lunch there.
Mark with his Grandmother Naomi Nave and Aunt Dorothy Tirey.
| | |
| --- | --- |
| Rod with Mother on stairs to top floor. | |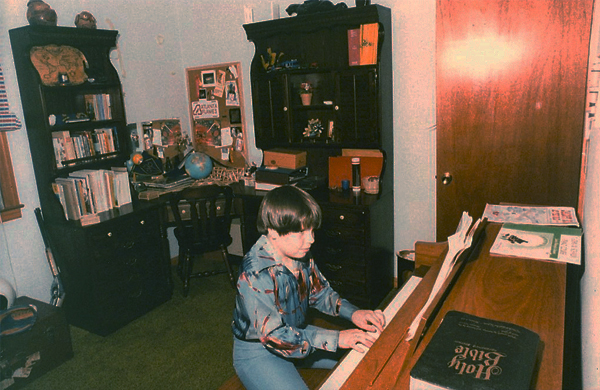 Jeff plays the piano in this extreme wide angle shot of his room.
| | |
| --- | --- |
| | During this time we also got to visit with the boys Great-grandmother Duncan. Granny Duncan was born in |