Cub Scout Activities
February 22, 1979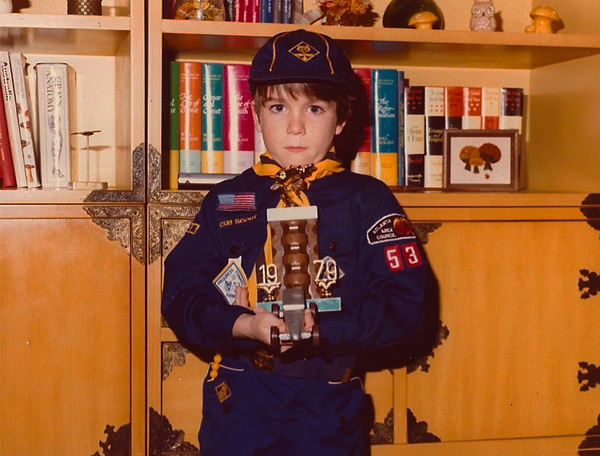 Mark is all dressed up in his Cub Scout uniform, so we took the occasion to take a picture of him with his 2nd Place trophy from the Pinewood Derby.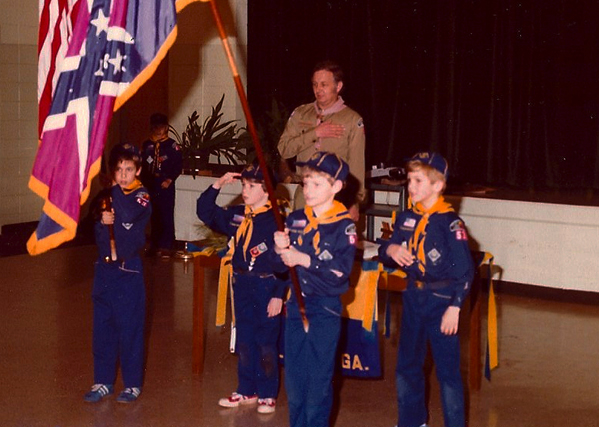 Mark with three other Cub Scouts leading the pledge to the flag. Pack leader Bob Jefferson is behind them.
Blue and Gold Banquet

Mark gets his food at the Blue-and-Gold banquet held on February 22 at the Clay Elementary School auditorium.
Brenda and Mark at the banquet table with the Roberts family.
March, 1979
March brought kite-flying weather and the Cub Scouts had an outing in Kennesaw.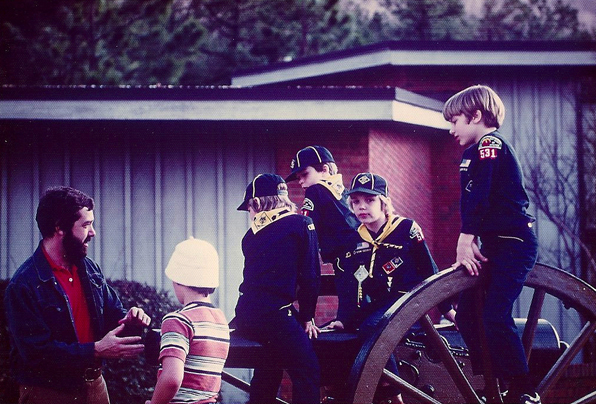 Jim Roberts with Cub Scouts on cannon at Kennesaw Museum. Boys include Mark and Jimmy Roberts.